For a relatively small country, Italy packs a huge cultural, culinary, and natural punch.
Despite not at all being a budget destination, Italy is undoubtedly one of my favorite countries to travel in.
Especially now that I'm living here and in the process of getting dual citizenship. That's a story for another time!
While all of the major sights in Italy are generally worth seeing, getting off of the beaten path can be incredibly rewarding. Here are 11 places to go that are a little more under the radar than Florence, Rome, or Cinque Terre:
1. Italy's Ancient Jewel: Matera
To be clear, Matera's not exactly off the beaten path anymore. It was named the 2019 European Capital of Culture and it's easy to see why.
Matera is allegedly the third-oldest continuously inhabited city in the world and it wears its history on its sleeve. Italy does an incredible job of preserving its history, in general, but going to Matera is like stepping into a time machine.
Matera is famous for its stone cave dwellings built on the side of the Gravina River canyon. The stunning city in the Basilicata region should be on any Southern Italian itinerary.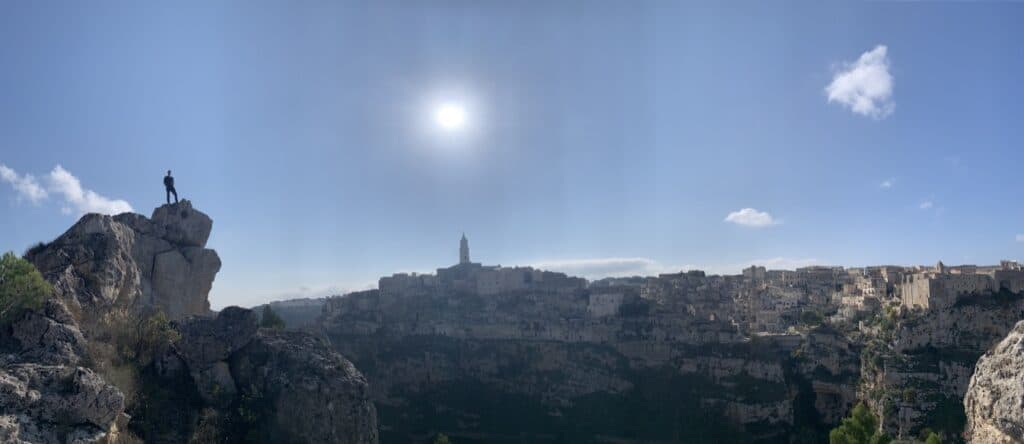 The "Sassi", which translates to stones, were evacuated in 1952 due to poor living conditions but have undergone a transformation.
A movie-esque suspension bridge connects both sides of the river canyon. Speaking of movies, our Booking.com host wasn't shy about telling us that the latest Bond movie was partially shot in Matera.
The city is best seen from hiking to the Murgia Timone viewpoint on the other side of the bridge. Along the way, there are ancient dwellings and incredible cave churches complete with frescoes.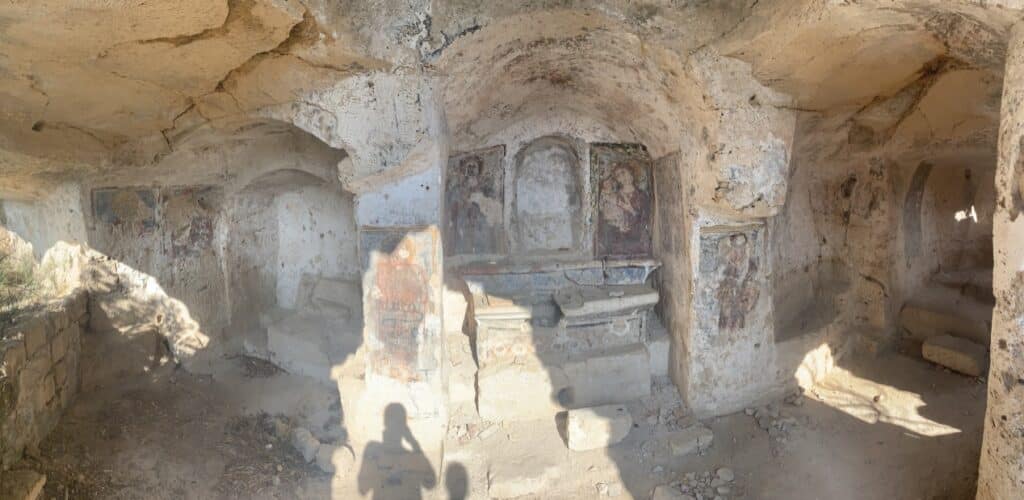 On the city side, it's worth walking up to the Church of Saint Mary of Idris. It's quite literally carved into a towering rock that stands out in the city's skyline.
Spending just a day in Matera would be a mistake, there's so much to discover in the Sassi.
2. Val di Funes
Nestled in a pristine valley in the German-speaking Südtirol region, Val Di Funes or Villnöß, is a must-see. The gateway to the stunning Puez-Odle Natural Park, Val di Funes has my absolute favorite view in the Dolomites.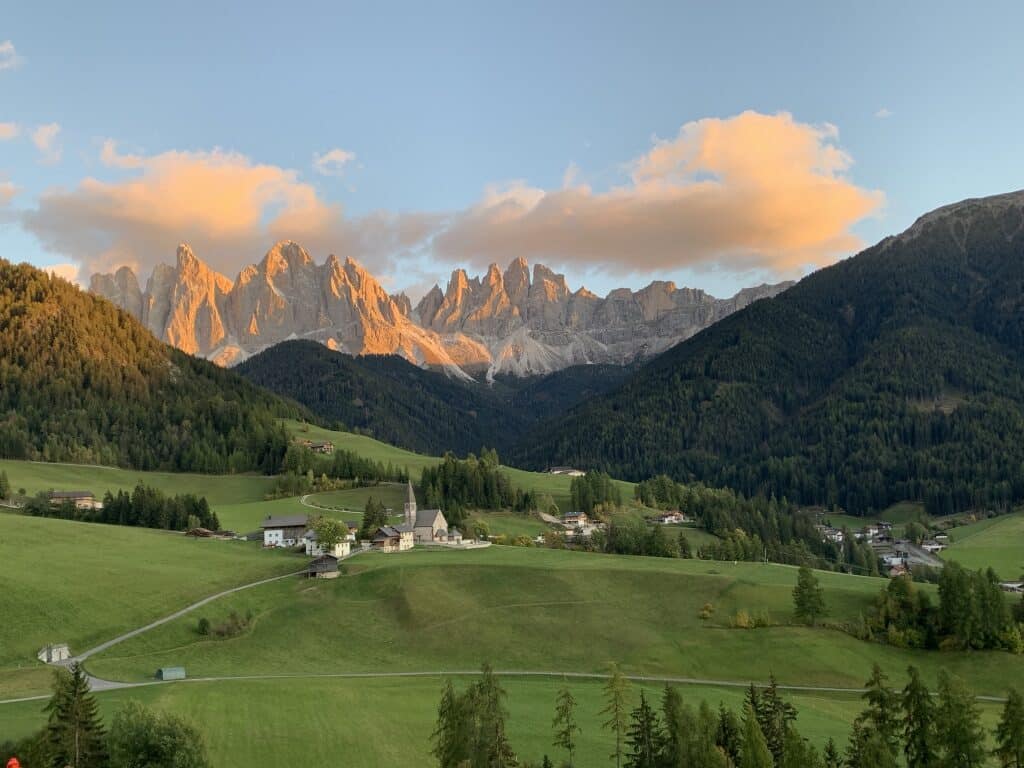 Besides the natural beauty, the stark cultural contrast from the rest Italy is apparent.
Over 60 percent of the population in the Südtirol region, which borders Austria, speaks German as a first language. Outside of the regional capital of Bolzano, that number is probably closer to nine out of ten.
Santa Maddalena, a quaint village in the Val Di Funes, is a photographer's haven. So, both amateurs and professionals alike line up for sunset shots of the petite village. It's no wonder why, given its German-style church and the backdrop of the towering Odle Dolomites.
Soak up the feel of the village for a day and then consider venturing out to Puez-Odle.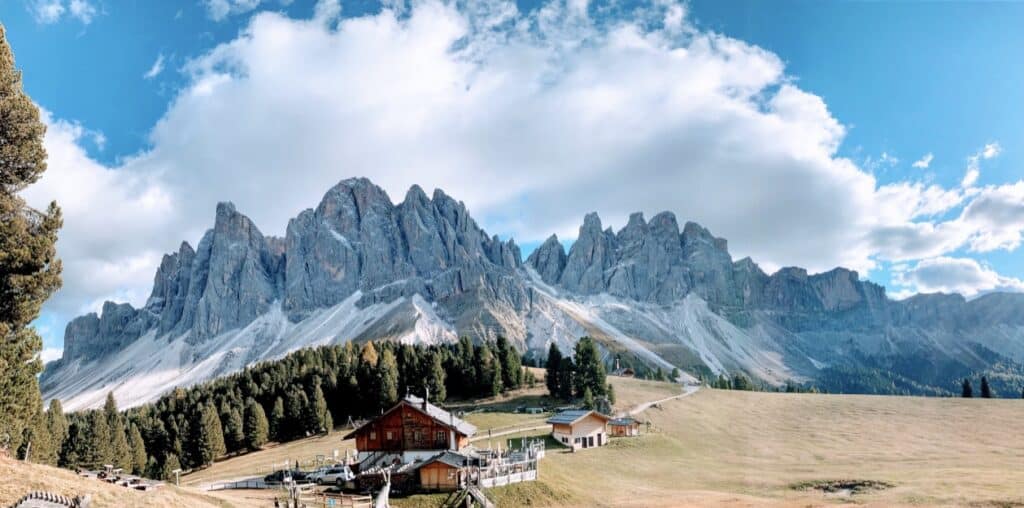 Puez-Odle Naturpark was one of the highlights of my Trentino-Südtirol trip. The Adolf Munkel Weg trail brings you up close to the Dolomites, passing refuges with excellent Südtirolean cuisine along the way.
Just make sure you check the weather before you go, it gets frigid up here.
3. Lucca
Florence, Pisa and Siena get a lot of love in Tuscany but don't sleep on Lucca. This walled city was a former Republic which lasted nearly 700 years until the 1800s.
Lucca is just a short train ride away from Florence and Pisa and is a more relaxed place to spend a day. Renting a bike is a great way to see the city, as the center is relatively compact. Also, there are paths that run along the city's fortified walls that are ideal for a ride.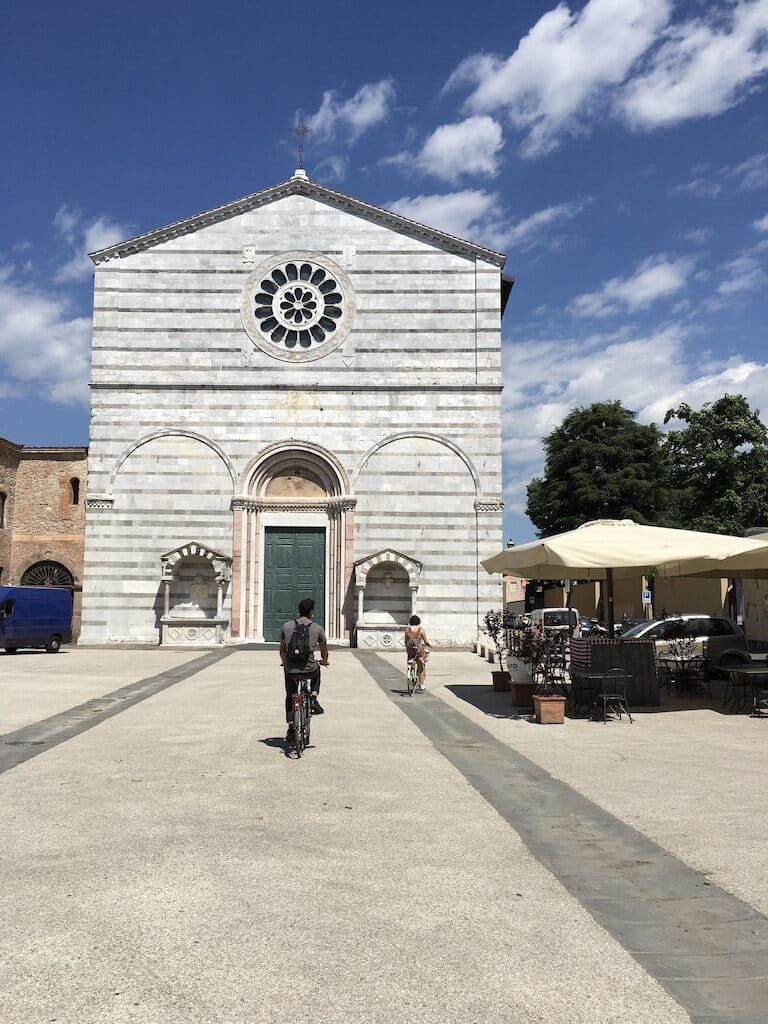 Most piazzas in Italy are rectangular but the Piazza dell'Anfiteatro bucks that trend. The buildings that surround the former Roman Amphitheater form an elliptical shape, which is a bit disorienting at first. In any case, it's worth a stop.
The city of under 100,000 has also managed to draw some of music's biggest acts at its Summer concert series. Bob Dylan and Elton John have taken the stage multiple times. Other past acts include The Rolling Stones, Lauryn Hill, Neil Young and Queens of the Stone Age.
If you're in the mood to get a workout in and see a view while you do it, climb the 230-step Guinigi Tower. The tower is distinctive for the trees that line the top of it and it is the defining symbol of this under-appreciated city.
4. Salerno
As a gateway to the Amalfi Coast, Sorrento is generally more popular than Salerno. Sorrento offers easy access to Capri and is a tourist-friendly city but it's also prohibitively expensive. I'm not sure I understand the hype.
Salerno is a much more affordable option and has more of a local feel. The Duomo in Salerno is not the most impressive in Italy by any stretch of the imagination. However, the crypt is one of the best hidden gems I've come across in the country and it's well worth a visit for that alone.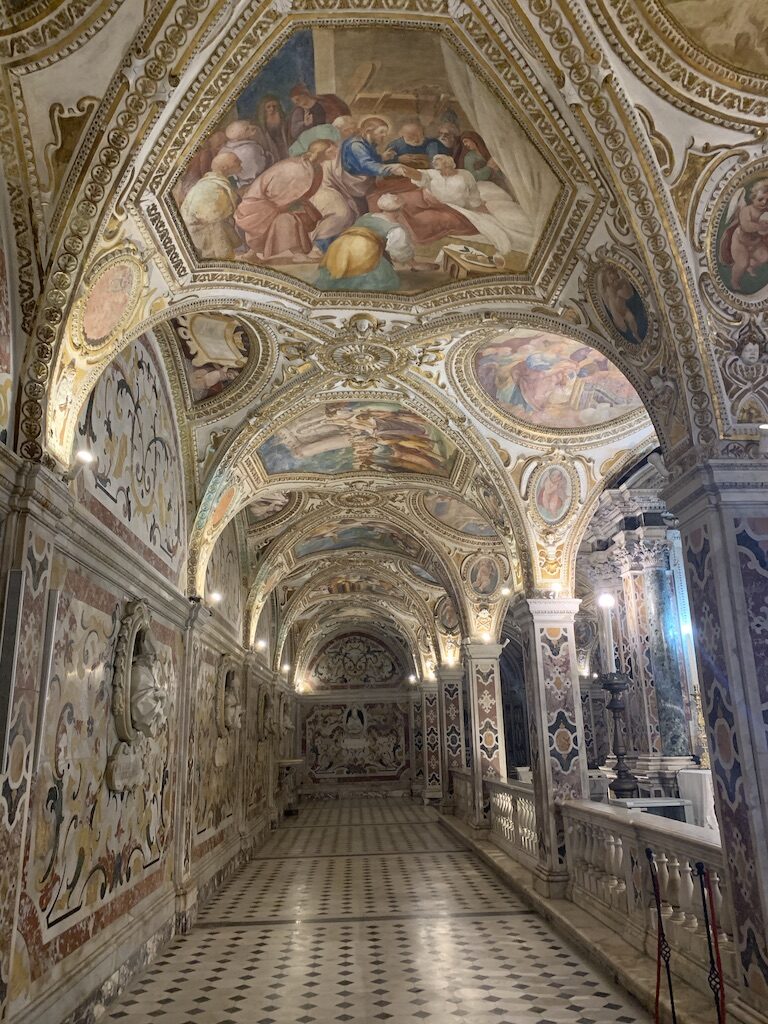 It's also a good place to take a stroll near the water and is conveniently located for plenty of big attractions. Salerno is a perfect hub for day trips to the Amalfi Coast, Paestum, Pompeii and Herculaneum.
With Trenitalia service instead of the unreliable Naples area transit you'll find in Sorrento, I'd recommend Salerno as a base for the Amalfi Coast/Campania.
5. Locorotondo
Locorotondo has been named one of the "Borghi Piu Belli d'Italia" or one of the most beautiful villages in Italy. It's very easy to see why.
The impressively quaint old town is small, walkable in 20 minutes small. It has kept its local flavor despite the distinction and number of tourists that pass through the area
Locorotondo is a great base for the Val D'Itria where Trulli are scattered around the tranquil countryside.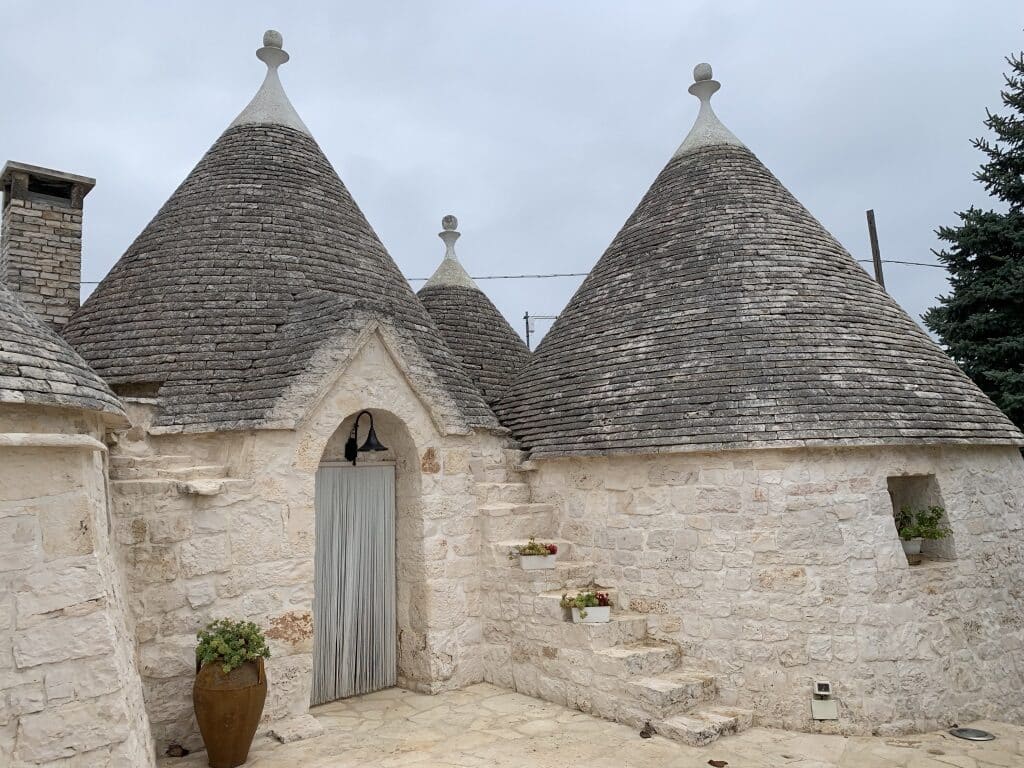 Trulli are conical huts with stone roofs, often painted white and mostly unique to Puglia. The highest density is found in the UNESCO recognized city of Alberobello.
Alberobello is a short 15 minute drive from Locorotondo and Martina Franca, Cisternino, Polignano a Mare and Ostuni are all within 30 minutes of Locorotondo.
For a beautiful city center, local feel and a convenient location, consider staying in Locorotondo on a Puglia trip.
6. Perugia
Perugia is Umbria's capital city and a decidedly overlooked tourist destination. With viewpoints of the surrounding hills, lively markets, torta al testo and some incredible churches, Perugia is well worth a visit.
I particularly love the circular church San Michele Arcangelo. It dates back to the 6th century and has a vastly different look and feel from "typical" Italian churches.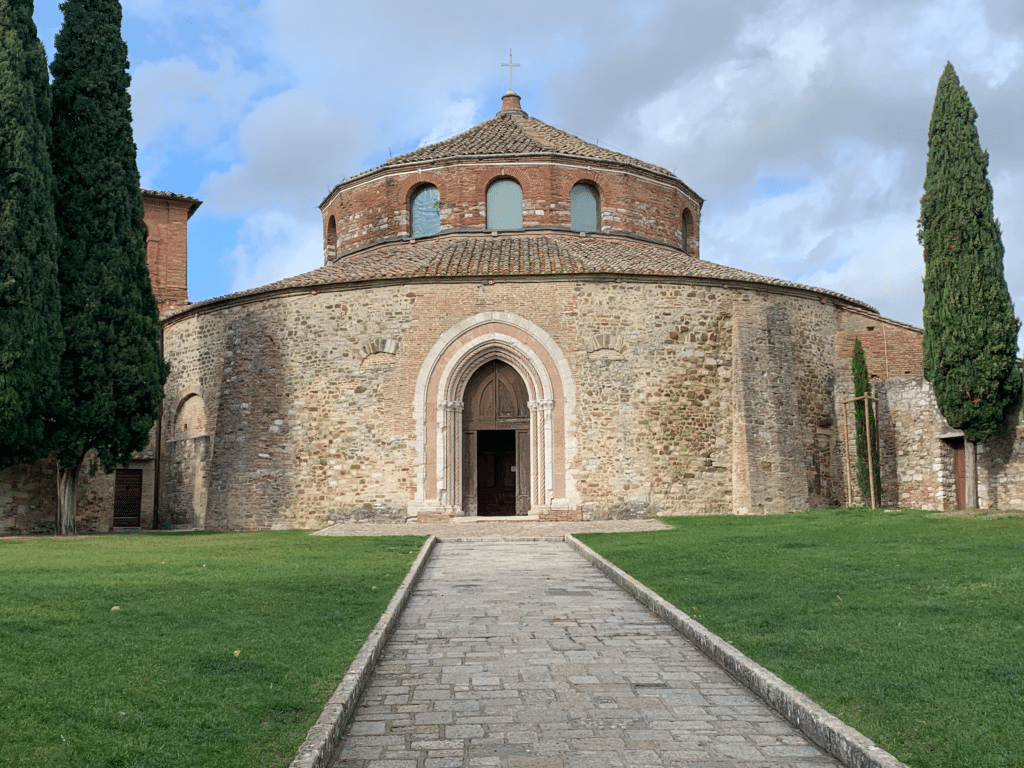 It's also great to walk along the aqueduct which cuts through the middle of the city. I've seen cave dwellings, ornate villas and castles in Italy, but seeing the aqueduct apartments were definitely a first.
The main piazza is satisfyingly big and the cathedral is seriously impressive. Don't miss out on the nearby Rocca Paolina, which has remnants of the 14th century city before it was turned into a fortress.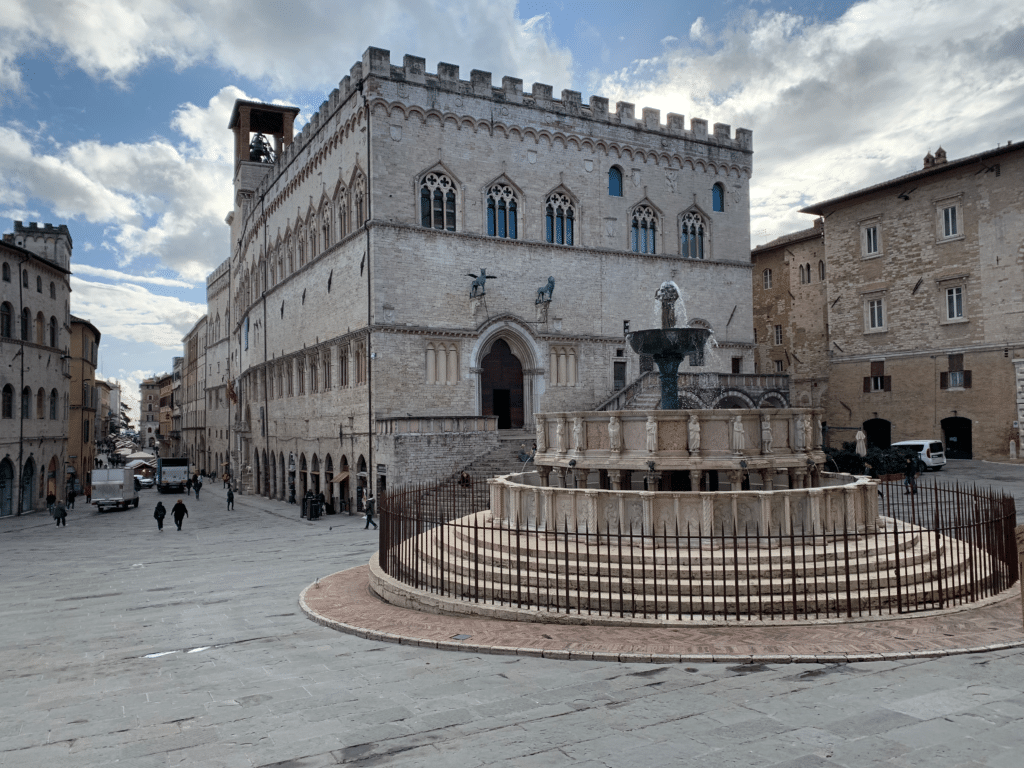 Smack dab in the middle of the country, Umbria is an overlooked region. But, there is plenty to see and do, especially in its main hub of Perugia.
7. Paestum
While Pompeii seems to get the lion's share of attention, Paestum's architectural park is similarly awe-inspiring. An easy day-trip from Naples or Salerno, Paestum's Greek temples date back to the fifth century B.C. and are pristinely preserved.
Paestum is a must-visit and the sheer size of the temples is hard to comprehend. The temples aren't the only offerings on display, as there are plenty of ruins of the ancient city to explore.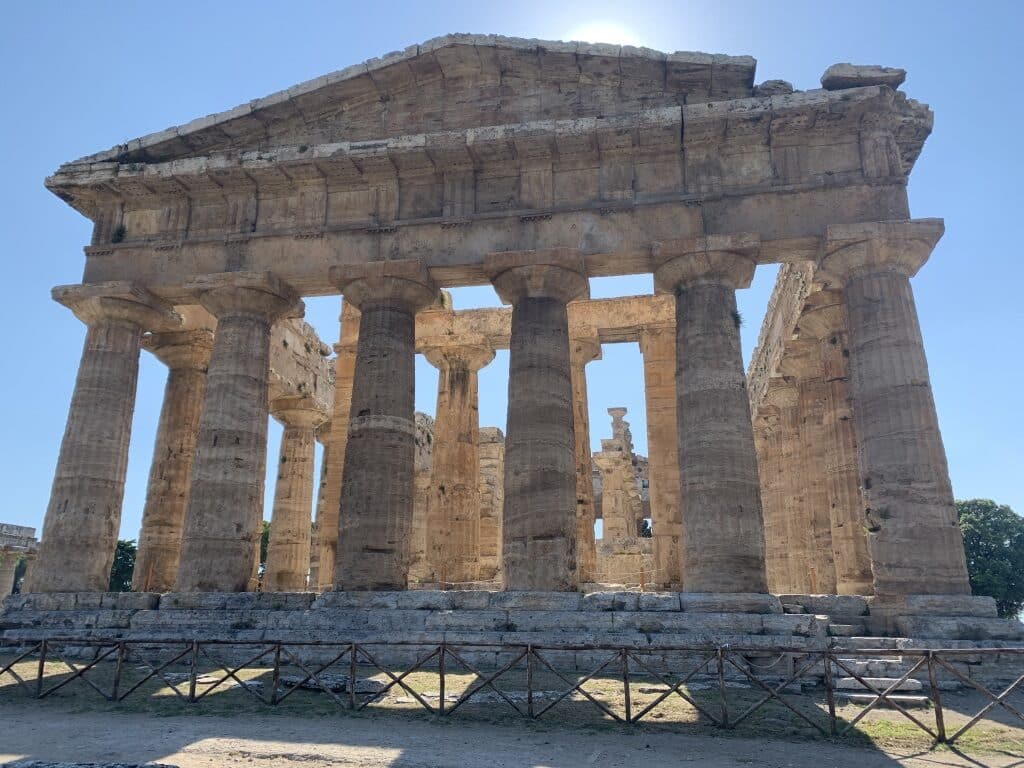 It can be hard to find wide, sandy, uncrowded beaches in Italy. Although, Torre Beach, just a few minutes' drive southwest of the Archaeological Park, fits the bill. On the way there, it's certainly worth a stop at Barlotti.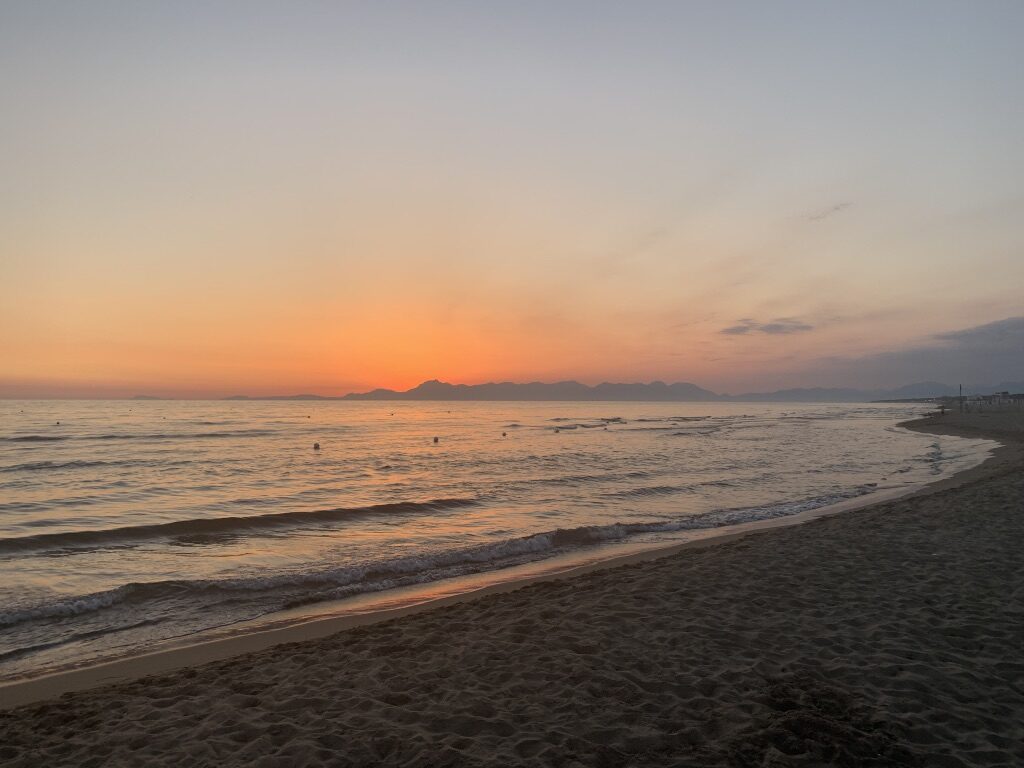 Barlotti is a bufala mozzarella farm and has a delicious lunch spot which incorporates its fresh cheese. After all, Campania is known for its excellent bufala.
8. Italy's White City: Ostuni
Nicknamed, La Citta Bianca, or the White City, Ostuni is often overshadowed by Alberobello in Puglia. However, the whitewashed hilltop old town of Ostuni overlooking the Adriatic Sea was more impressive for me.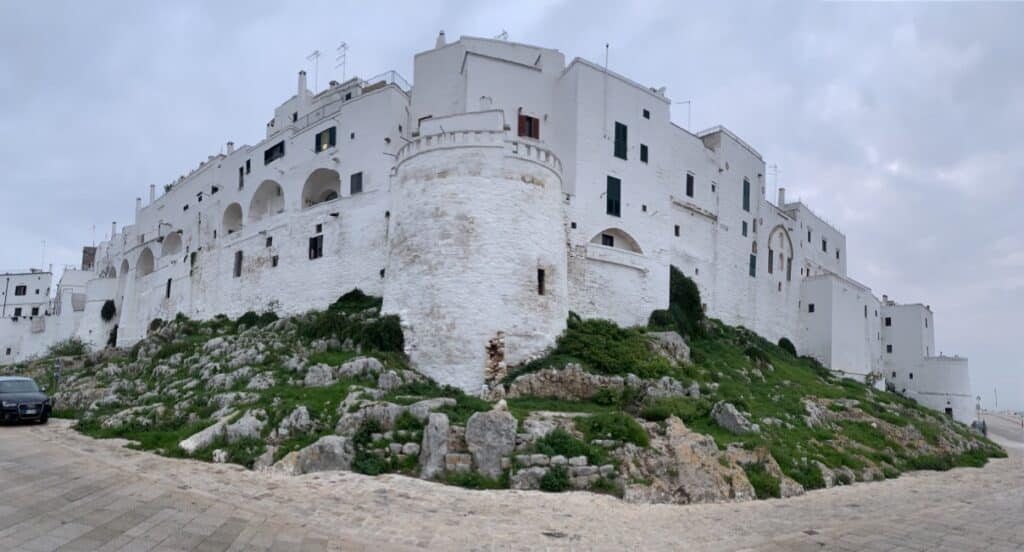 It's also at the crossroads of some of Puglia's best culinary traditions and you'll be able to find focaccia, seafood, and panzerotti with ease.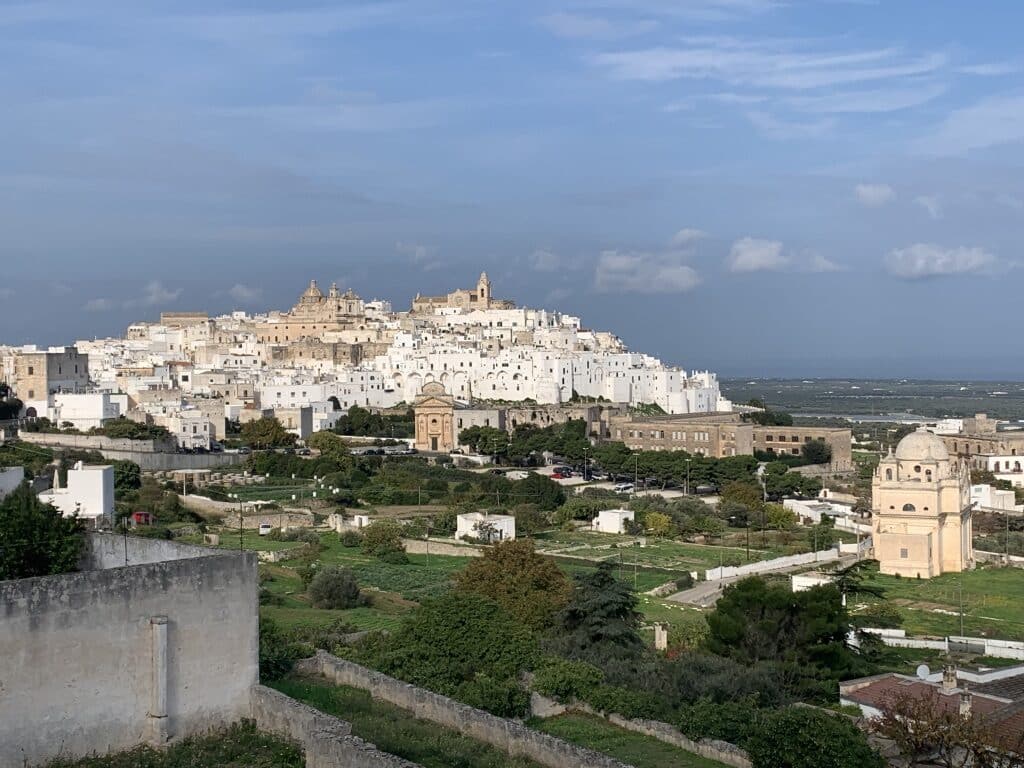 While the old town is very charming, Ostuni can be appreciated in all of its glory from the Piazzetta Martiri delle Foibe. The small park features an unobstructed view of the White City which makes for a postcard-worthy picture.
9. Lecce
The sixth-biggest city in the Puglia region, Lecce punches well above its weight in the culture department.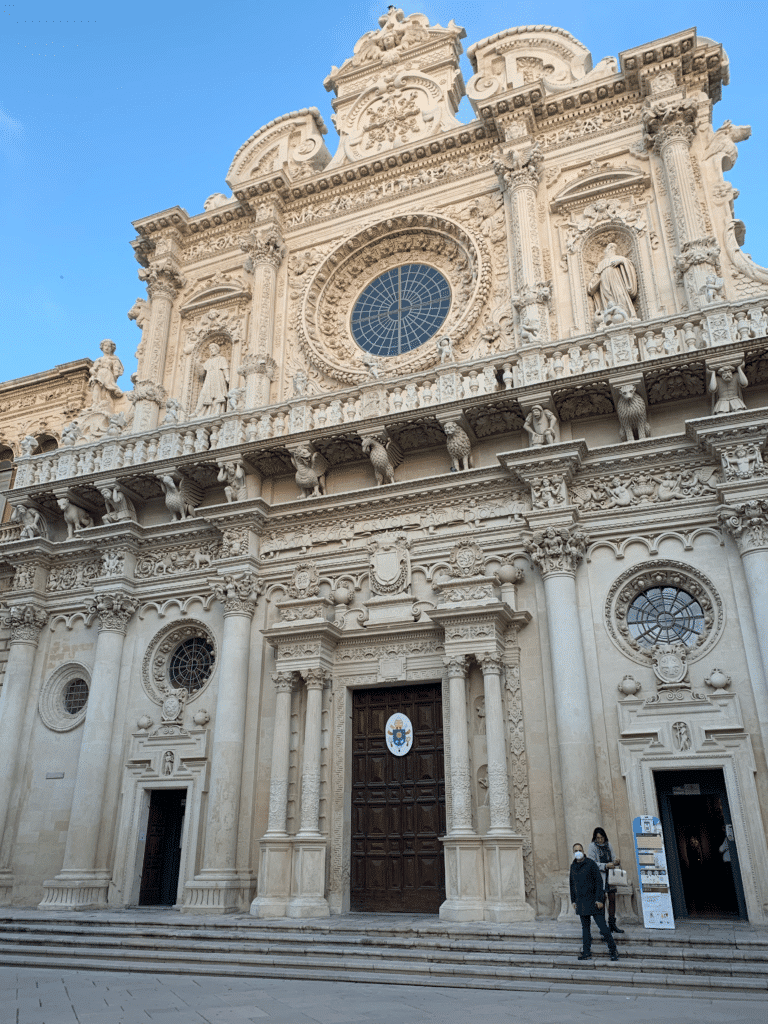 This city on the heel of Italy's boot has some of the most ornate churches in Italy. The exteriors are decorated with a bunch of awe-inspiring sculptures.
Roman Ruins are scattered around the city and always fun to come across. Its typical dessert, the pasticiotto, is heavenly and well worth binging on. It's a pastry that's filled with either ricotta or egg custard and has a terrific texture.
Lecce has a big city feel but is small enough to explore on foot and see the highlights in a day or two.
10. Bolzano
Bolzano is the closest you can get to feeling like you're in a different country in a decent sized Italian city. You're just as likely to hear German as you are Italian in this Südtirolean city.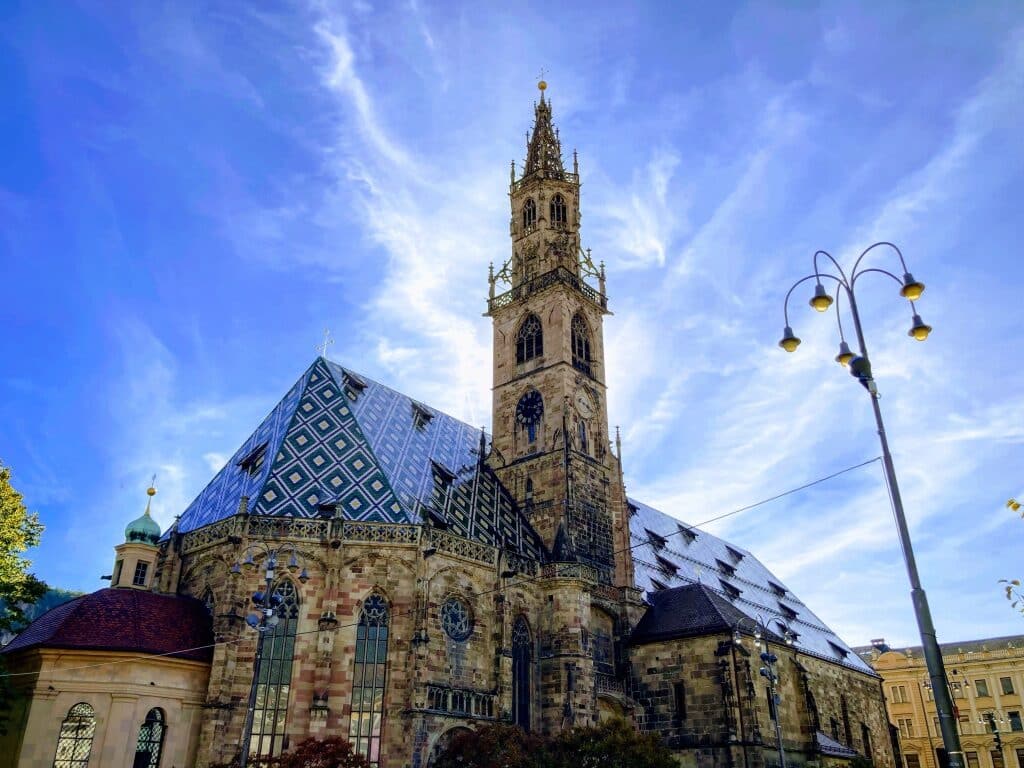 It is hard not to see contradictions and cultural tension on full display, best exemplified by the Fascist-era Victory Monument. Commemorating Italy's victory in WWI and subsequent annexation of Südtirol, it has stirred controversy for years.
In a region where well over half the population speaks German as a first language, you can find German bakeries and beer gardens with ease.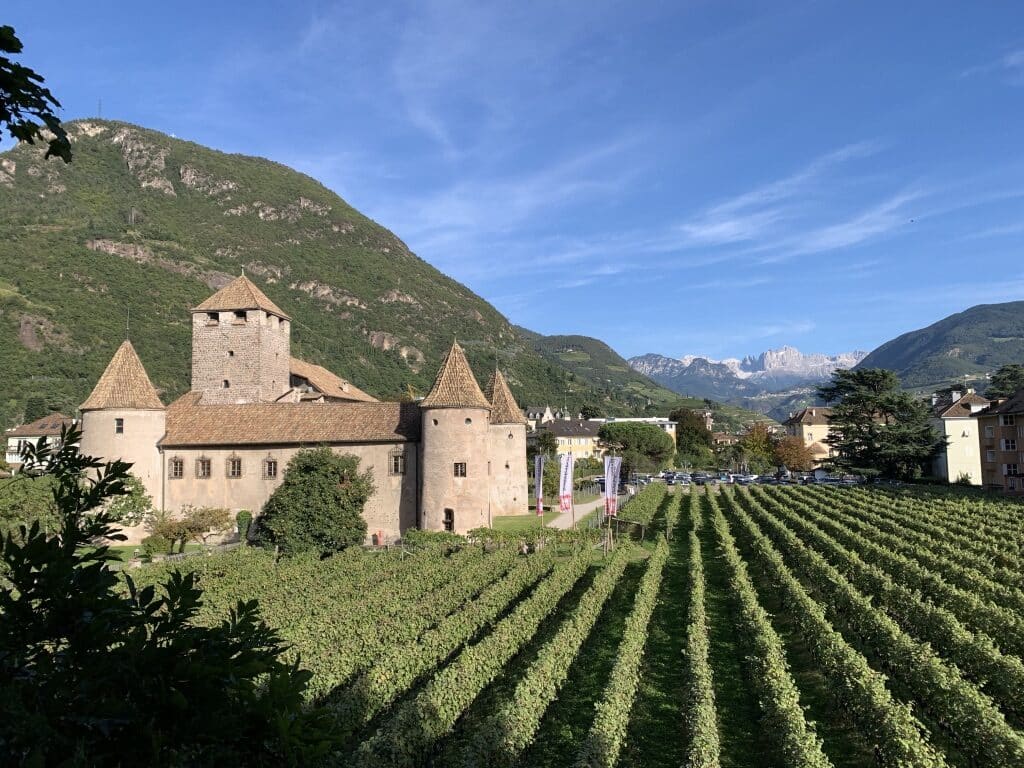 There are ample green spaces to enjoy in Bolzano. I particularly like the view of Castel Mareccio and the vineyards that surround it from the Lungotalvera path. The 13th-century castle preserves some of Bolzano's medieval flavor.
The Duomo is also significant for its patterned marble roof and worth a stop. Then, walk the Oswaldpromenade for the best views of the city and the surrounding mountains.
11. Genoa, One of Italy's Culinary Capitals
Genoa is one of the biggest cities in Italy and by far the most-populated on this list, but it's still slept on.
Ligurian cuisine is, for me, the best in all of Italy and is the home of focaccia, pesto, farinata and a whole bunch of great seafood dishes.
Molo Modo 21 was on my list of 10 Best Pizzas I've Ever Had and they do an unorthodox but excellent pesto, potato and green bean pie. Sister restaurant Cavour Modo 21 is excellent for primi and secondi piatti and I couldn't believe how cheap it was.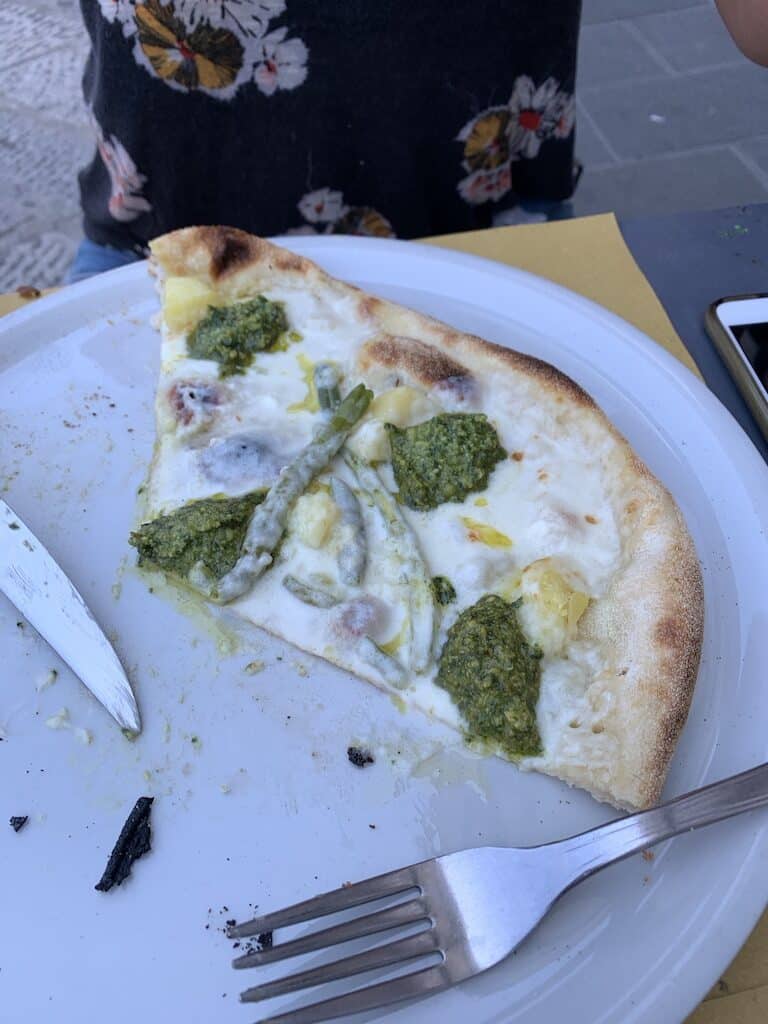 Genoa, like Naples, can be a little bit rough around the edges but it is home to a UNESCO World Heritage site, in Le Strade Nuove. The wide streets are lined with palaces and architectural marvels.
There's also a youthful energy to Genoa that is reminiscent of Bologna.