Transferring Chase Ultimate Rewards points to United miles is usually a solid value move given the mostly fixed pricing of their award chart and the Excursionist Perk. However, United recently announced changes to its MileagePlus program. Moving to a dynamic award chart may tank the value of United Miles. Redeeming Chase Points for United Miles would then be a poor strategy starting in November. Thankfully, there's a great alternative.
World of Hyatt may be the next best option
As travelers look for other options for maximum redemption value, World of Hyatt presents an attractive opportunity. Category 1 Hyatt hotels start at only 5,000 points nightly and Chase Points transfer 1:1 to World of Hyatt points. This can mean hundreds of dollars of savings, even on short trips.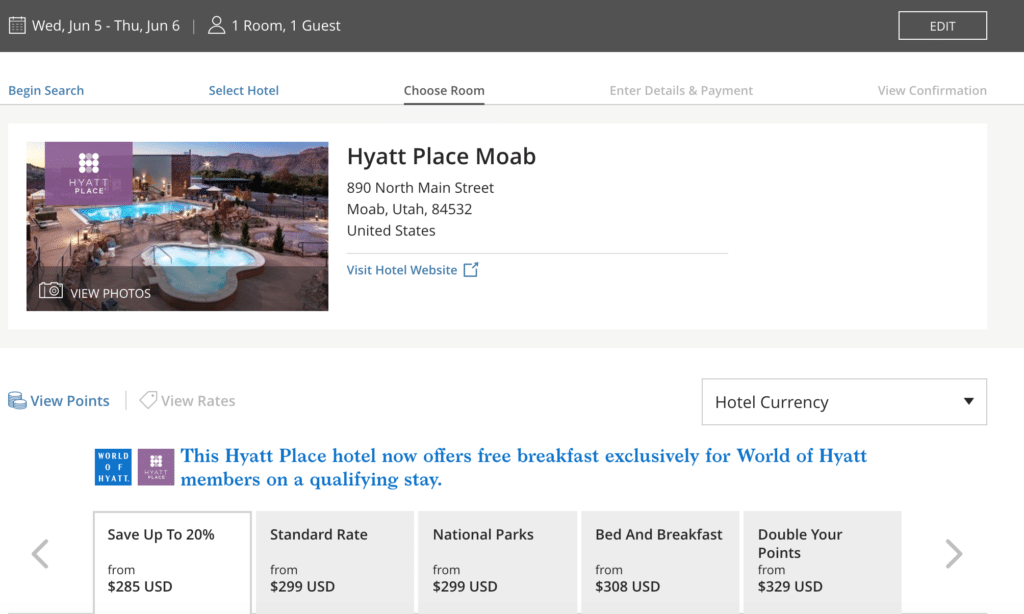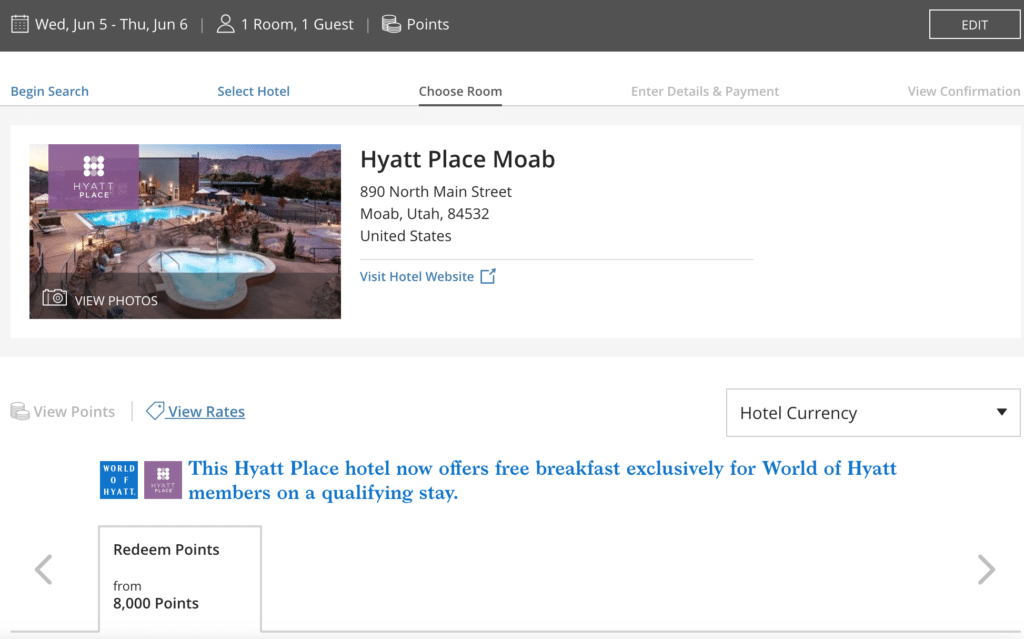 In this example, using points for a short stay minutes away from Arches National Park would save you nearly $200. Those 8,000 points could otherwise be redeemed for $120 through the Chase Travel Portal, which represents $165 in savings for just one night of a hotel stay.
I actually stayed at this Hyatt in April, and it was awesome. With points, it worked out to be the cheapest lodging in the area, as Airbnbs are a rarity. In addition to its proximity to Arches and Canyonlands National Parks, it is practically brand new and one of the best options in the area. I'll definitely be writing more about my experience in Moab in future posts.
Great Deals from Category 1 to Category 7
To check all of the Hyatt hotel reward categories, visit this link. While most of the lower category hotels are located in North America, using points might even be a better option for luxury stays abroad.
The highest hotel reward category is a 7, which costs 30,000 points nightly, and you'll routinely be able to save over $200 for each night of your stay.
Just check out this deal for the Grand Hotel du Palais Royal, just steps away from the Louvre.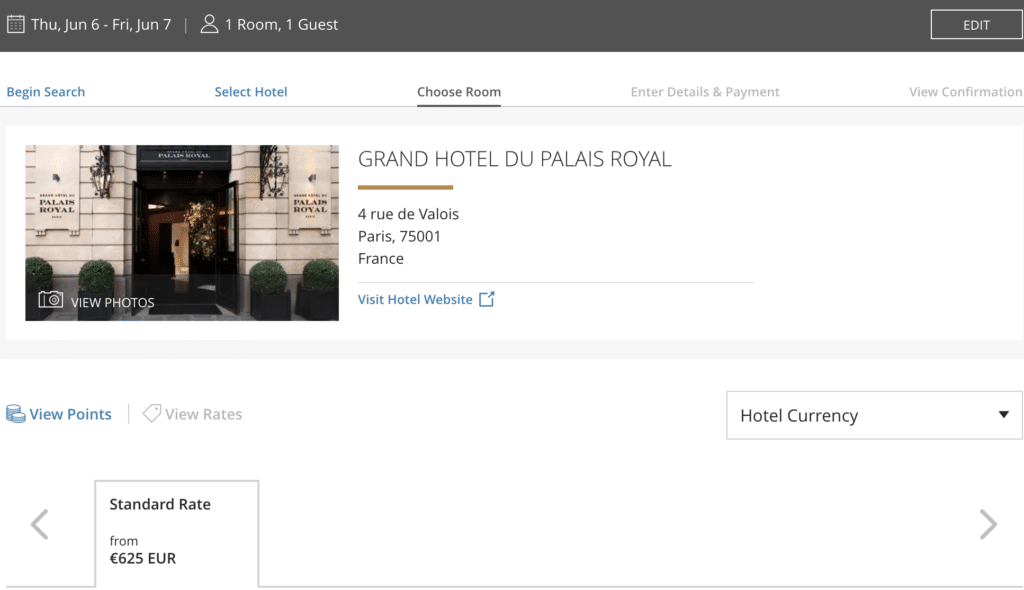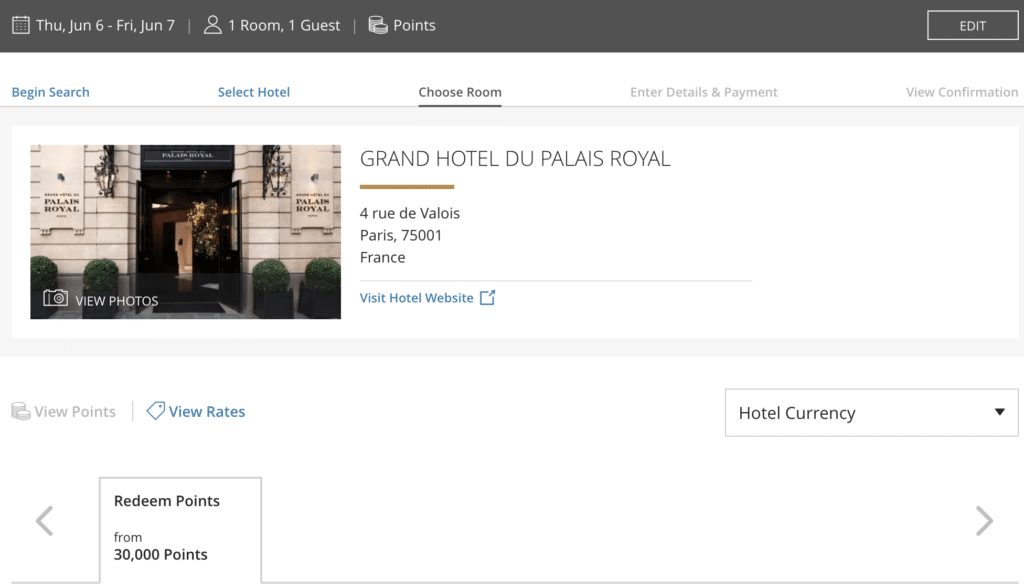 The standard rate is $689 in USD. The 30,000 points, transferred from Chase, work out to a $450 value given the opportunity cost. Even so, saving $239 for one night is a pretty big deal.
Replicating these levels of savings with lower category Hyatt hotels might be difficult. But, you can find some savings by booking with points at virtually any Hyatt, given their generous reward chart. If you have Chase Ultimate Rewards points and are looking to book travel it's certainly worth keeping this in mind.