With vaccination rates steadily climbing across the globe, travel restrictions are gradually being lifted. But, for the last 16 months, COVID has forced us to get creative to continue our travels.
Mexico has been a popular destination for Americans during the pandemic, with lax entry requirements for visitors by plane.
It also remains an excellent opportunity to stay close to home. With concerns over the delta variant, it's a great time to explore nearby cities or take the Great American Road Trip.
I understand the appeal of a cheap Mexican vacation with the high cost of travel in the USA, but there are certainly workarounds. My new favorite way to travel cheaply in the USA is by camping for free.
It might sound too good to be true, but there are thousands of sites across the country where you can pitch a tent or park an RV for free.
Dispersed Camping
Typically located in National Forests, the Bureau of Land Management has free designated "dry" or "dispersed" camp sites in most states.
This means that you'll have to carry out your trash and won't have electricity or water hookups if you're in an RV. If you don't mind roughing it, you can get up close and personal to some of the most beautiful places in the country for free.
I had no experience with dry camping until January but was incredibly glad I tried it out.
My girlfriend and I were able to stay a few miles outside of Death Valley, inside the Mojave National Preserve and near Saguaro National Park all for free in our rented camper van.
Most notably, we found a free site just outside of Sedona, where hotel rates regularly run in the $200 range per night.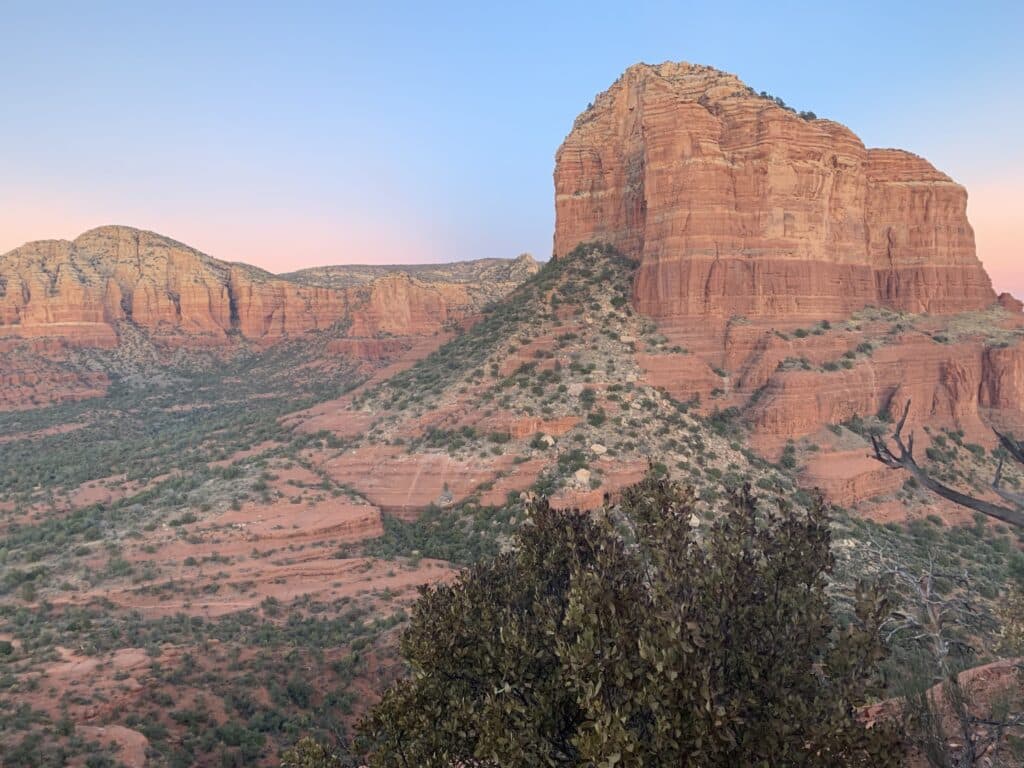 How Do You Know Where to Camp?
For one, Campendium.com and its associated smartphone app are excellent resources for finding campgrounds of all kinds.
If you put in filters for public land and put your desired price as free, it will return all of the free Bureau of Land Management sites near your location.
Densely populated states in the Northeast generally have few options, but there are also cheap campgrounds instead of BLM land. These are mostly found in state parks or on Airbnb.
Out west and in the south, there are free sites near virtually all major natural attractions.
There was a night when I was too tired to drive all of the way to a specific site, so it was also incredibly helpful to use Campendium to find free overnight parking.
We ended up parking at a casino lot right near the Hoover Dam for free. Then, we were able to do a fun hike through old railroad tunnels overlooking Lake Mead the next day.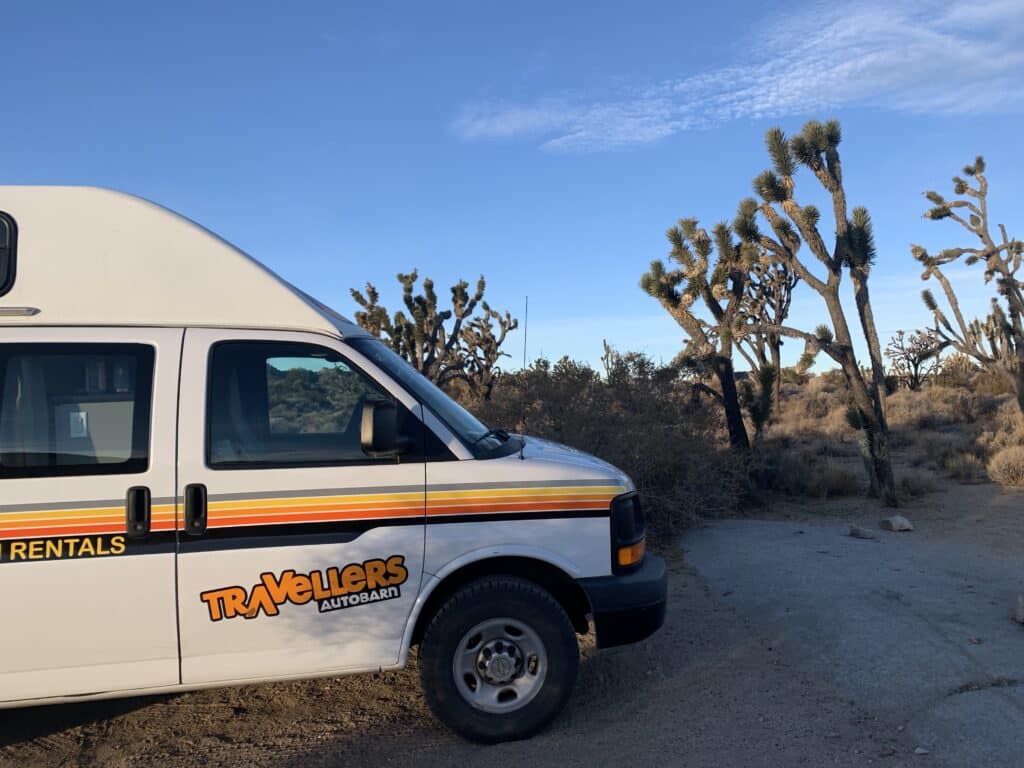 Don't have a tent or car to use?
REI Co-Op is my favorite store for travel/outdoor gear and a $20 lifetime membership will get you a ton of perks.
First off, you'll receive 5% back on virtually all of your purchases in the form of a member dividend.
Getting a membership also means you can save money on gear rentals. For example, a member can rent a two person tent for $49/week and a down sleeping bag for $50/week. Non-members would pay $80 and $98, respectively.
At just under $99 total for a member, those are incredible savings over renting a room for the same timeframe.
If you're flying to go camping, renting an RV or camper van is an option. However, renting a car will almost always be the most economical option.
There are ways to save on car rental fees for those under 25, most notably having a AAA membership. Otherwise, rental companies have offered a bunch of specials to incentivize travel during COVID.
Using a car comparison tool like Kayak or taking advantage of promo codes on Hertz are other money saving options.

So, What's the Catch?
Admittedly, it's not always going to be smooth sailing, especially when you have to use the bathroom. You can use apps/websites like Flush to find public bathrooms, go at a trailhead parking lot, or if worst comes to worst, you can dig a hole.
During the day, finding a bathroom was never a problem, as National Parks have them in abundance. Gas station bathrooms, while not always the cleanest, are always there as well. Nighttime proved to be the only challenge.
If you're used to camping, it shouldn't be much of a problem to dry camp. But, there was certainly an adjustment period for me and my girlfriend to spent a few weeks in a small van. Thankfully, there was no rain out west and we spent all of our days outside.
Sometimes the BLM sites were a bit of a drive from where we were going and the dirt roads proved to be a challenge. The sites are first come-first serve but we never found space to be an issue.
Tips
I recommend searching for a campsite in advance and not counting on there being one where you are. I'm not big on planning at all, but it's always good to know for sure rather than scrambling at the last minute and potentially having to book an expensive hotel.
When it comes to actually camping, take more food and water than you think you need. Make sure you bring a hat and warm clothes even if you don't think you need them, because it can get cold overnight.
Nighttime lows in the Mojave Desert in January were in the 20s and I don't think we were fully prepared for that.
Also, read up on fire restrictions in the areas that you're in. In the west, wood fires were banned at most of the campsites we were at due to wildfire risk.
Some of the campsites are also difficult to find, especially without cell phone service out in the wilderness. I like to use the maps.me app to download offline maps and make sure we're in the right location.
When done right, dispersed camping can allow you to see some of the most incredible natural sights in the USA for free!