Singapore is one of the wealthiest countries in the world, which doesn't necessarily scream budget travel destination. Yes, you'll be paying a decent amount more than you would in other Southeast Asian countries. But, Singapore can absolutely be done on a backpacker's budget. There are a a bunch of free things to do and it's easy to get around. The metro system is amazingly efficient, clean, and cheap.
Singapore provides a contrast to other Southeast Asian destinations, in that it is more accessible to westerners, at least linguistically. Additionally, it has some cultural similarities, but it is an infamously strict and conservative society. Regardless, I was awestruck by the city's layout, architecture and the number of green spaces.
Also, it might be one of the best bang for your buck food destinations in the entire world. Where else can you find hawker stalls with Michelin stars? Singapore is absolutely worth spending a few days in and may be a good starting point for a SE Asia trip. Or, you can take the bus in after backpacking in Malaysia.
Where to Stay
Singapore has a decent number of hostels to choose from. I stayed at Footprints Hostel in Little India, which was more than adequate for a few nights. I paid $12 a night and it should be easy to find a place somewhere for under $15. Location isn't necessarily an issue as long as you stay close to a metro station. By metro, I was able to get to each of Chinatown, Gardens by the Bay, Sentosa Island, and the Botanic Gardens in under 30 minutes.
What to Do
Gardens by the Bay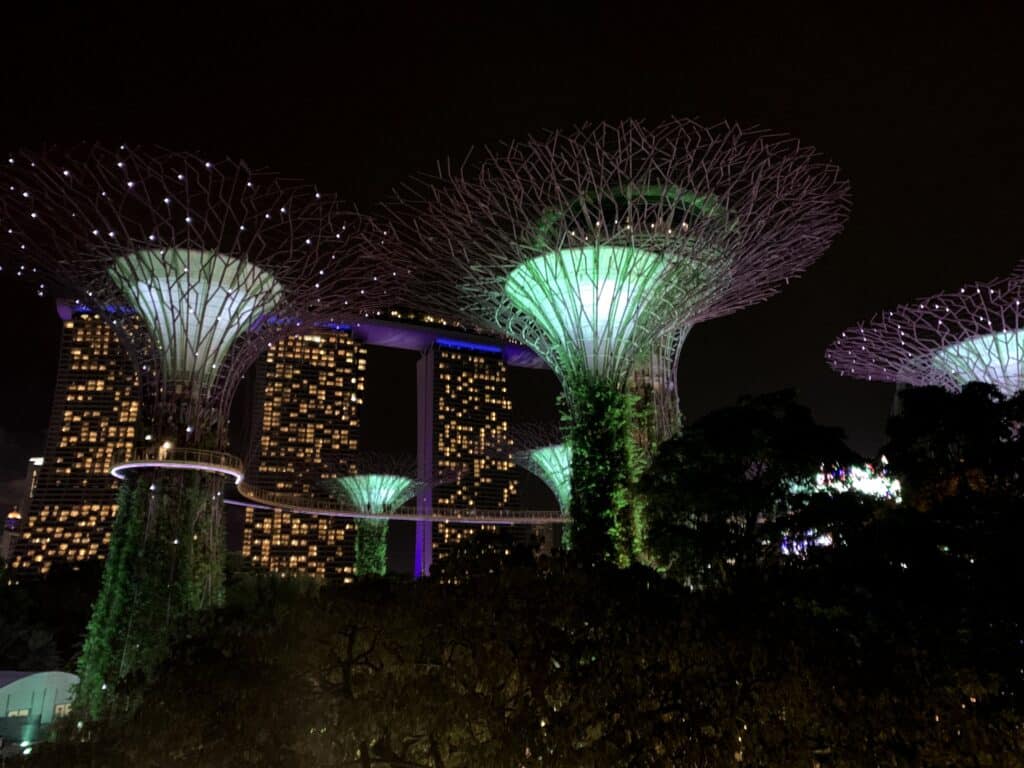 Singapore really shines in the free attractions department. Gardens by the Bay, which you might remember from the movie Crazy Rich Asians, can't be missed. You'll have to pay for access to the garden conservatories and skyway, but most of the park's extensive area is free to roam around. It's an awesome way to spend a few hours, and I really enjoyed being there at night.
The giant artificial "Supertrees" add a unique, and colorful dimension to the city's skyline. The views of the out-of-this world looking Marina Bay Sands hotel from the garden are striking. My favorite views of Singapore's famous skyline were from the Bay East Gardens, which can be accessed by pedestrian footbridge from Gardens by the Bay.
Kampong Glam Neighborhood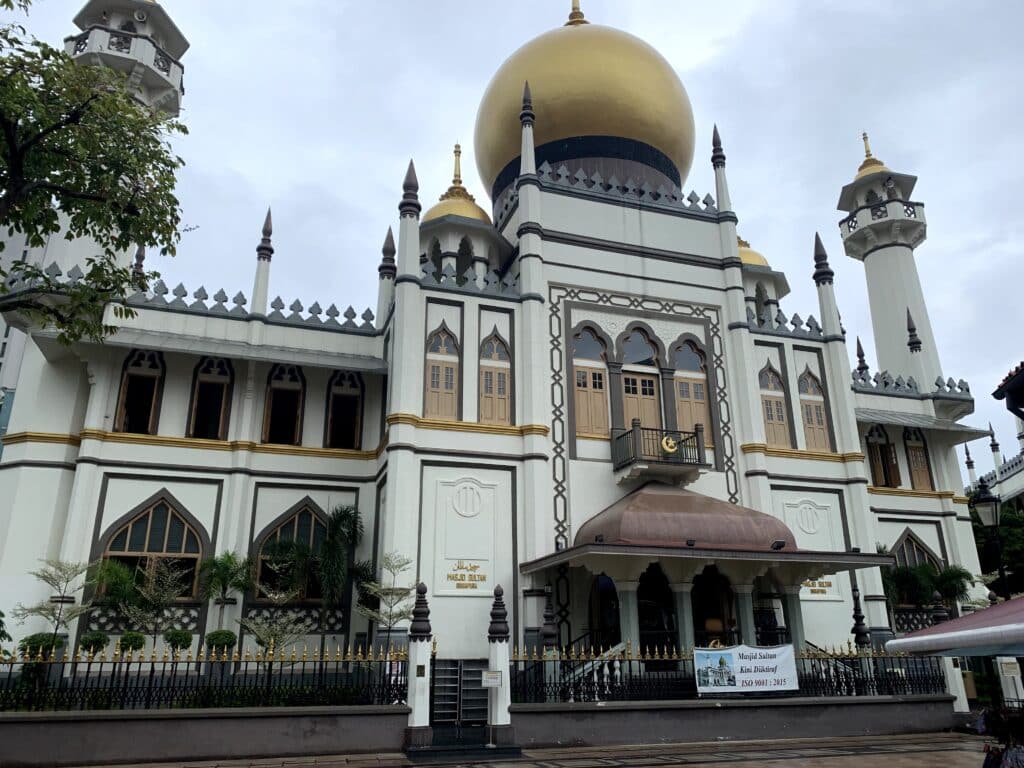 This is one of Singapore's most vibrant neighborhoods. It's centered around Arab Street, where there are abundant textile and other specialty shops. The Sultan Mosque is beautiful and is worth visiting during the limited guest hours. Haji Lane is a narrow pedestrian-friendly street filled with trendy restaurants and street art.
Singapore Botanic Gardens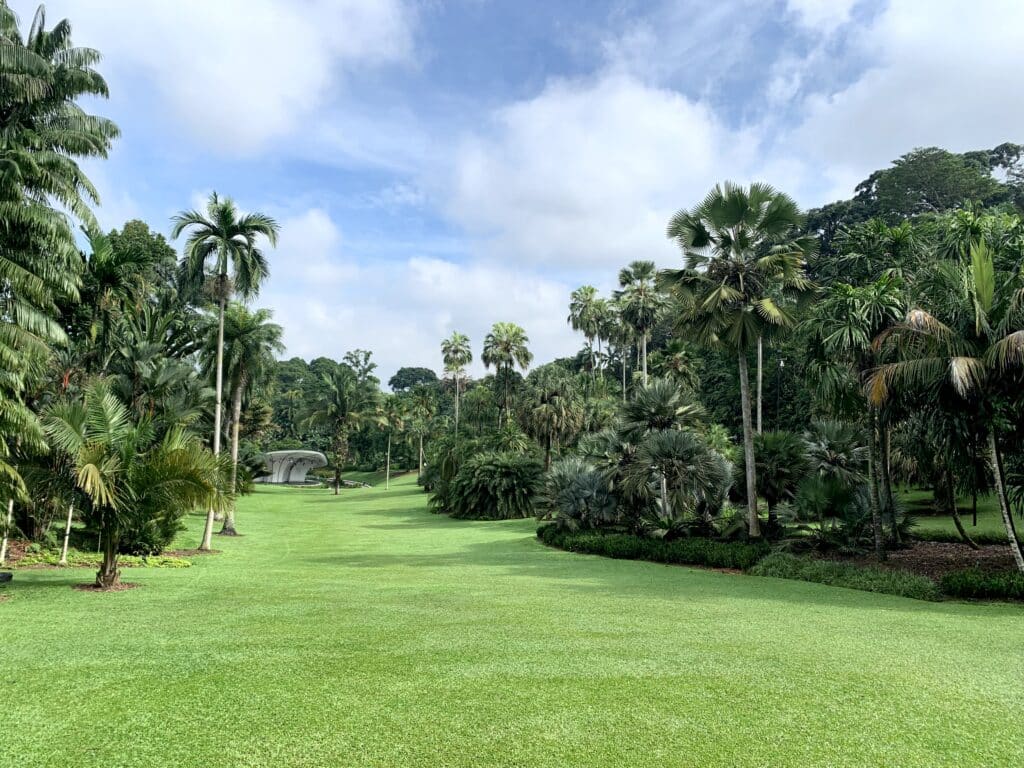 The Botanical Gardens are honestly a can't miss while in Singapore. It's incredibly well maintained, which is pretty impressive given its size. The Botanical Gardens are a way different experience than the bustling Gardens by the Bay. This is a serene place to relax in and take a stroll. Admission is free, except for the National Orchid Garden.
Sentosa Island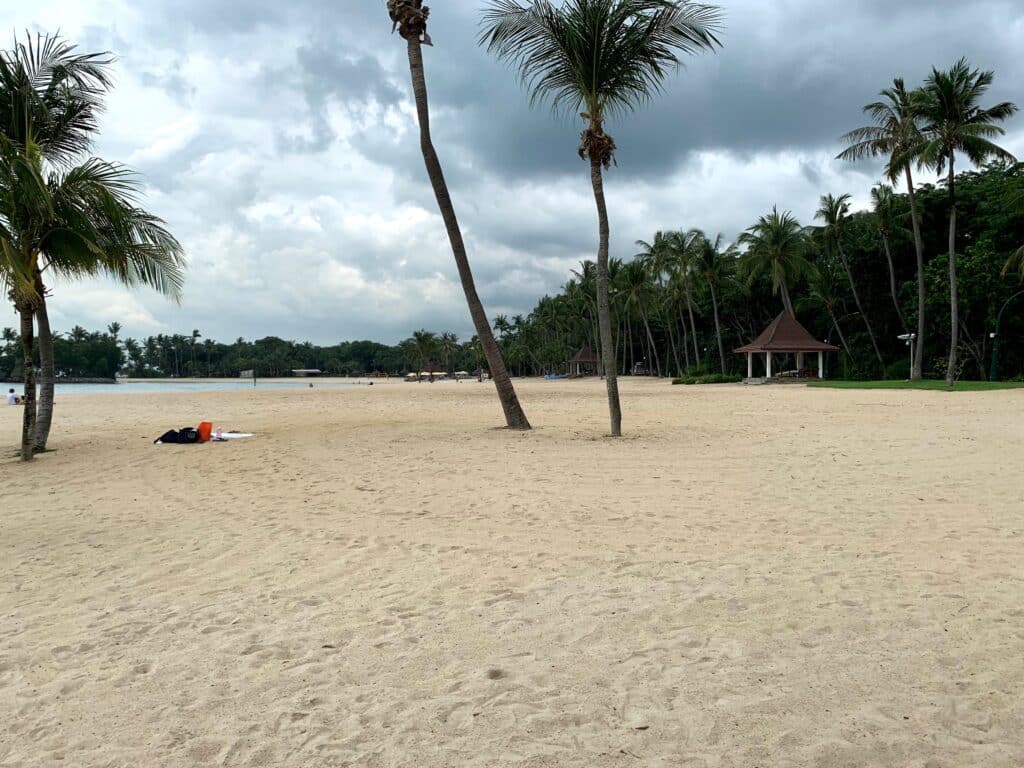 This is potentially a tourist trap, but I was able to enjoy it without spending any money. There's a Universal Studios on the island along with a bunch of other expensive activities. The cable car looked pretty cool, but I skipped out on it. Instead, I took the metro to the Harbourfront MRT station. Then, I walked across the Sentosa Boardwalk to the island. When I arrived, it felt a lot like a movie set.
The largest of the famous Merlion statues was demolished before I was able to go, which was a bummer. But, I did enjoy getting to walk around the supposed Southernmost Point of Continental Asia. The viewing towers there would definitely make for a good sunset spot along the water. I also enjoyed how empty the beaches on the island were. It can be skipped, but if you have the time it's a fine way to spend a day.
Telok Blangah Hill/Mount Faber Parks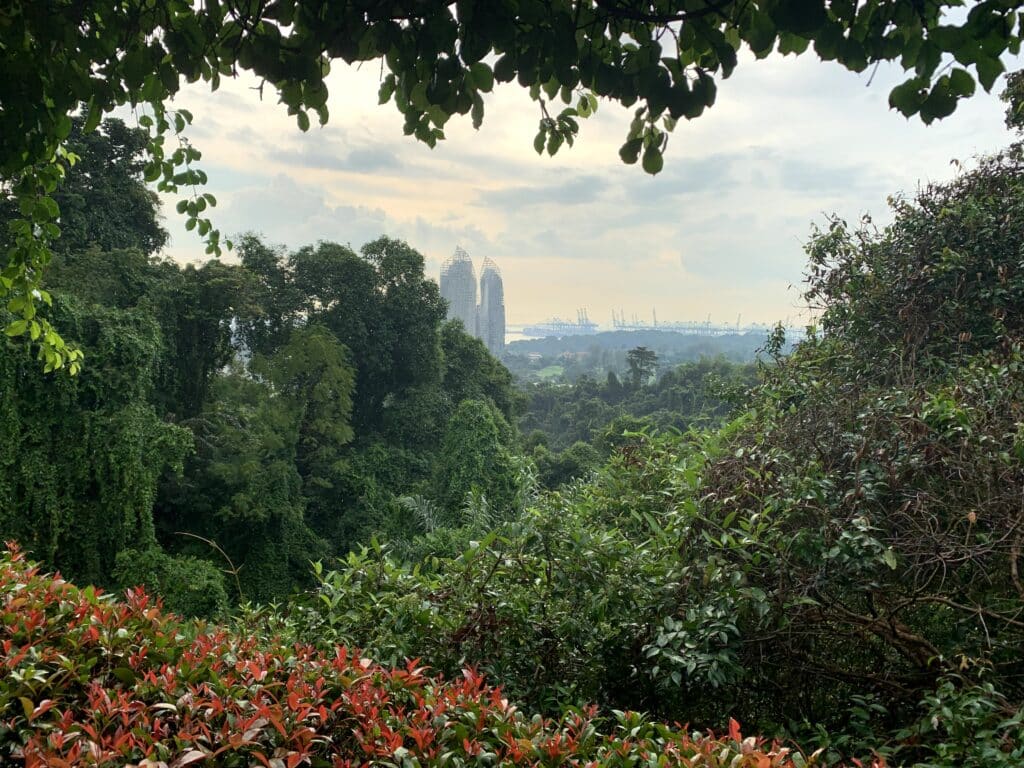 After being slightly disappointed with Sentosa Island, I got some food and went to these nearby parks. For such a dense city, it's amazing how these parks made me feel like I was out in nature. These were my favorite places to walk in Singapore, even though I got caught in a storm. The bridge that connects them, Henderson Waves, is pretty astounding. It can be a pretty steep walk to get here, but it's rewarded with excellent views of the city.
Where to Eat
I think a better heading would be "Where Not to Eat" because you can't go wrong at most places. Singapore, as a distinctively multicultural society, has plenty of delicious and affordable options. You'll have to at least try the Malay, Chinese, and Indian food. Tasty, cheap and authentic food can be found at any hawker center.
Seah Im, which is close to Sentosa Island, is one such hawker center. Pita Bakery in Kampong Glam was a solid stop for Mediterranean. Go to Chinatown at night for food and the street market. There, I tried the cheapest Michelin star meal in the world at Liao Fan. In Little India, I loved the vegetarian buffet at Greenleaf Cafe. I also tried Deer Roti at Al-Bismi, which was way better than I was expecting. Maxwell Hawker Center is famous and for good reason.
I hope that you'll consider Singapore as a legitimate budget destination when planning your next trip. It can definitely be done for under $30/day, especially when you take advantage of all of the free attractions it has to offer.