Austin, one of America's fastest growing cities, has been getting significant attention as a top notch place to live and visit. You would think it'd be impossible to live up to the hype, but Austin manages to impress even with absurdly high expectations. As interest in the city continues to grow, I figured it'd be helpful to compile a list of my favorite things to eat, see, and do there.
Latest City Guide: Bergen, Norway
1. Zilker Park
A sprawling urban oasis, this park offers something for everyone. There are hiking trails, swimming, a botanical garden, and a theater. There's also a mini train ride and a nature/science center for kids.
My favorite thing to do at Zilker is to rent a kayak on Barton Creek. You can paddle out to the Colorado River to see the skyline, catch some rays, and get a workout in.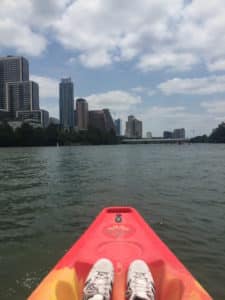 2. Barton Springs Pool
Also located in Zilker Park, Barton Springs is a three acre pool fed entirely by water from natural springs. Admission in the off season is free, but it's $9 in the Spring/Summer. This is a famous Austin attraction that shouldn't be missed.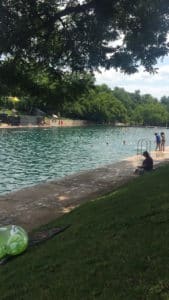 3. Texas State Capitol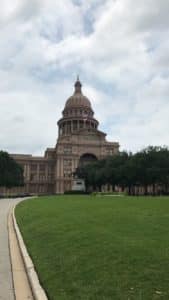 At the time it was built, this massive capitol building was the tallest in the nation. Austin is known as a liberal stronghold in a sea of red, which makes for some tension between the city and the rest of the state. This plays out in a number of ways; one is the fact that there's an African American History Memorial a couple hundred yards away from a memorial for Confederate Soldiers. Either way, the building is an architectural marvel and tours are free.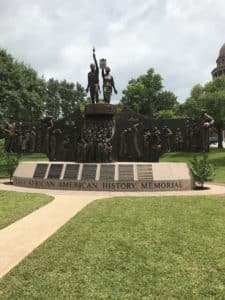 4. BBQ
Texas is a center of American BBQ and Austin is possibly the best city to get it in the entire state. You won't go hungry in Austin and you'll have plenty of different BBQ joints to choose from.
Franklin Barbecue is the most famous Austin BBQ spot, resulting in extremely long lines. I'm not talking an hour or two–many people have reported waiting four or five hours for sausages and brisket. You'll have to get there before they sell out for the day which could mean getting in line at 7 am.
If waiting isn't your thing, there are plenty of great BBQ spots in Austin which have more manageable wait times. Terry Black's is close to Zilker Park and run by fourth generation pitmasters! La Barbecue is a quick option which is especially good if you're traveling with people who don't like BBQ, as it's located in a Food Truck Park. Cooper's Old Time BBQ is a small local chain which rivals the best spots in Austin.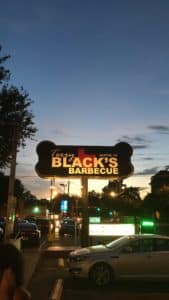 5. Breakfast Tacos
While we're on the subject of food, Austin also has some of the best breakfast tacos anywhere. You absolutely have to go to the Veracruz. They have five locations across the city, and their Migas tacos are to die for. It has eggs, tortilla chips, monterey jack, and avocado in it and it's a solid way to start the day.
As their motto boldly states, Torchy's Tacos really are damn good. So good that Obama stopped his motorcade for it.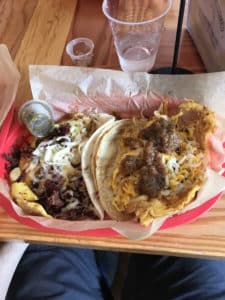 The Wrangler and the Fried Avocado tacos are standouts, but you really can't go wrong.
6. Sixth Street
Sixth Street is an amalgam of bars, breweries, cinemas and live music venues in downtown Austin. It's often compared to Bourbon Street in New Orleans and there is some truth in it. The portion of Sixth Street between Congress and I-35, referred to as "Dirty Sixth," is downright rowdy. However, there's more to Sixth Street than just that. There are great restaurants on Sixth 6th and more low key fun to be had on East Sixth.
As always, Sixth Street is one of the centers of SXSW and part of the reason Austin is the "Live Music Capital of the World". There is a dedicated stage on Sixth during the 2019 festival which Jack White will be headlining.
Beloved Portland doughnut chain, Voodoo Doughnuts, has an outpost on Sixth. However, for the best doughnuts in Austin you're going to want to head to…
7. Gourdough's Doughnuts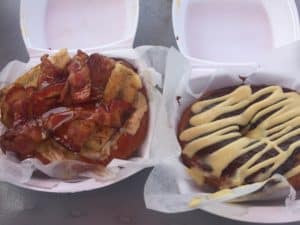 I'll just let the picture do the talking on this one.
8. LBJ Presidential Library/UT Austin Campus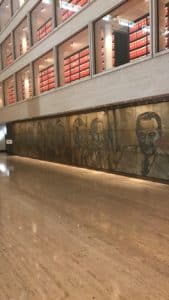 Admission to the LBJ Presidential Library is $10, but college students with valid ID only have to pay $3. That makes this amazingly informative Library a budget option. With a wealth of information on the life of LBJ and a great exhibit on the Civil Rights Act, this is a must do for history buffs. As an added bonus, there's a convincingly real replica of the Oval Office.
After you're done exploring the Library, you can walk around UT Austin's campus and see the massive Darrell K Royal stadium. It's the ninth largest stadium in the entire world by capacity, seating over 100,000. Additionally, you can go up to the 27th floor of the UT Tower on a tour. 
There are also plenty of coffee shops and places to grab a bite to eat near campus.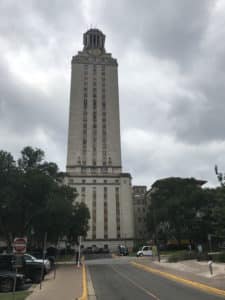 9. Austin Bats
Austin has the world's largest urban bat colony, which is a cool fact in and of itself. What's even cooler is that you can watch the bats emerge from under the Congress Avenue Bridge. From roughly March to October, they'll come out around dusk but you'll want to check this website for updates.
There are multiple places you can view the bats. Standing on the Congress Avenue Bridge is a solid option but you'll have to arrive early to find a good place to stand. You can also sit on the lawn at the Austin Statesman's Bat Observation Center or go to a hotel or restaurant with views of the bridge. Another option is renting a paddleboard or kayak, but you always run the risk of getting pelted with droppings. There is a bat watching cruise as well.
I've personally stood on the Congress Avenue Bridge twice to see the bats. The first time it was a bit foggy and very few bats came out, which was disappointing. I gave it another shot on my second visit to Austin and was rewarded with a sight unlike any I've ever seen before. I'd highly recommend coming out at least once to see them.
10. South Congress (SoCo) District
It's worth walking down South Congress Avenue before or after seeing the bats. There are great restaurants, like personal favorites Hopdoddy and Magnolia Cafe. I can be pretty picky with pizza but Homeslice is pretty good if you're looking for a quick bite.
There's a Saturday market with people selling artisan goods and a bunch of other shops. South Congress Books is a really cool bookstore and best of all, there's a Torchy's on SoCo.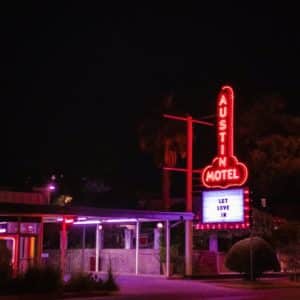 11. Lady Bird Lake
Last but not least, Lady Bird Lake is a reservoir on the Colorado River. There's a nice boardwalk and bike path on the south side of the "lake". It's an escape from the city and a great place to take a walk, bike, or relax.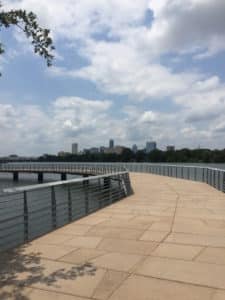 These are obviously only a few of the many things you could do during a trip to Austin. Feel free to comment anything you think I may have missed below.