I've seen really cheap round trip flights on Frontier but nothing quite like this.
You're going to want to hop on this deal now because some of the dates are quickly approaching! It's not often you can have a beach weekend in Miami for prices like these.
Dates:
1/12-1/15, 1/12-1/16, 1/12-1/17
Example: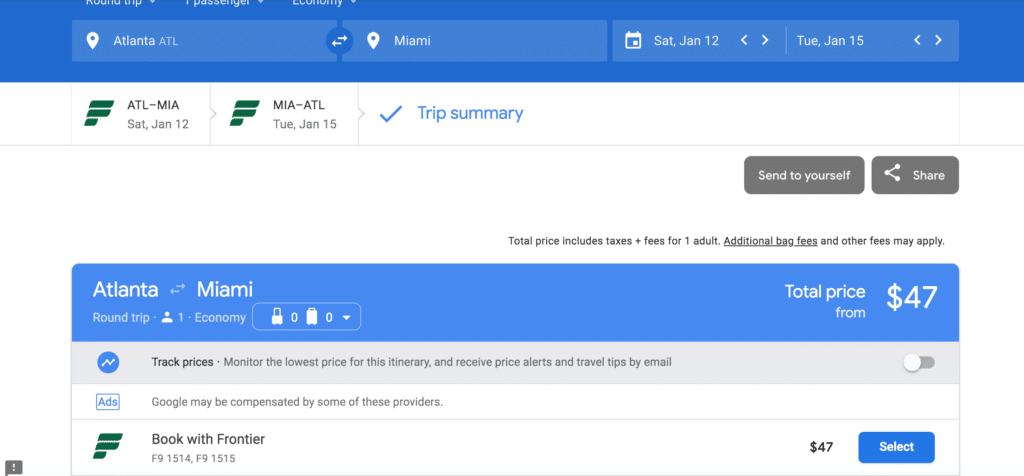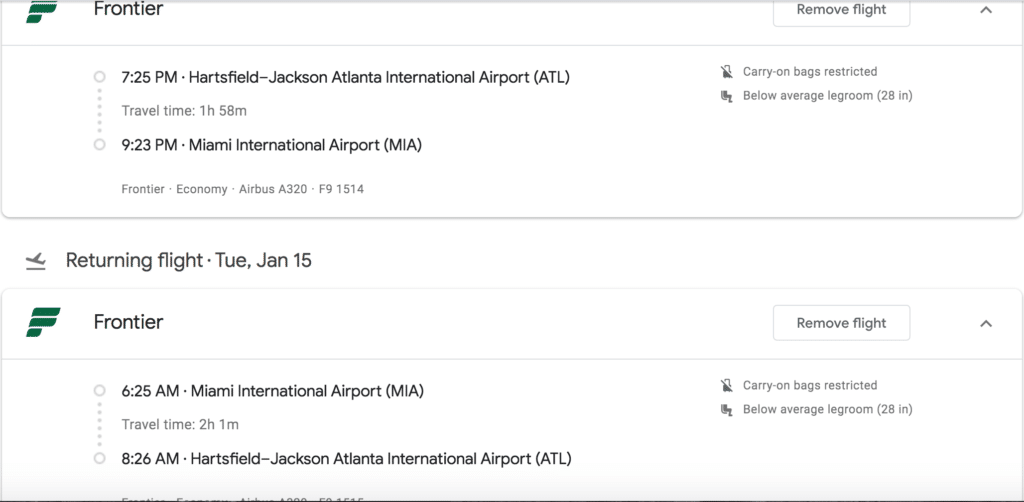 As always, be aware of the baggage/seat restrictions on Frontier. If you're unable to travel with a personal item sized bag, then you'll have to pay either checked or carry on baggage fees.
Frontier also charges for seat assignments ahead of time. If you're traveling with a group, I'd recommend booking the flights on a single reservation if you'd like to sit close together.
Either way, this deal shouldn't be missed and I hope you can take advantage of it if you're in the Atlanta area!
Note that these flight prices are accurate as of the time of writing and could always change.