Most people might think $1000 will only get you round trip flights out of the country and a 1 week's stay in a hotel.
If you're accustomed to a certain standard while you're traveling then that can be true. But, if you can be flexible and travel slower, you can travel for a while on $1000.
Especially so, if you can curb your spending. Alternating between cooking meals and eating out will save you a substantial amount of cash. Spacing out attractions can also extend your stay in a lot of places.
Just to reiterate it is possible to have an extended stay somewhere for under $1000, here are a few examples of trips you could take:
1. One Month in Mexico City from NYC ($525 for Flights + Airbnb)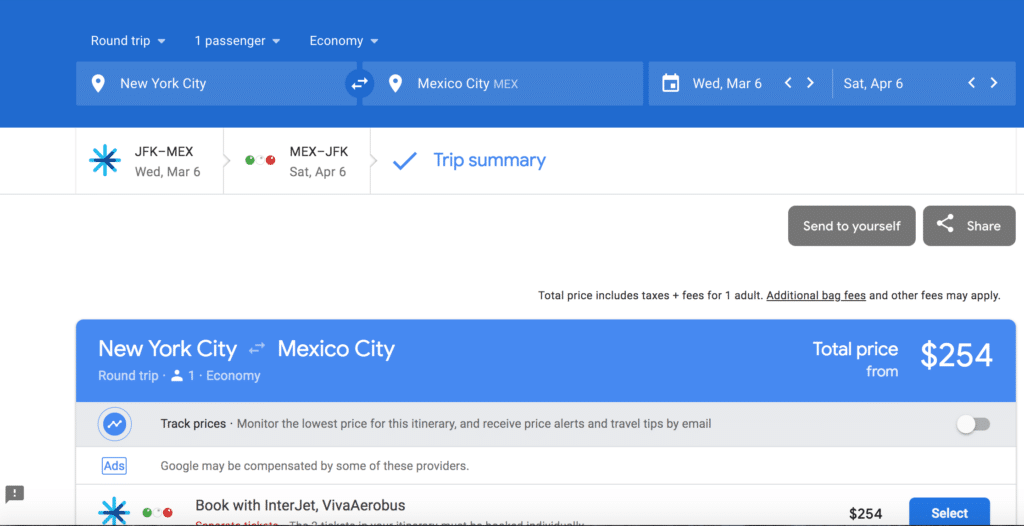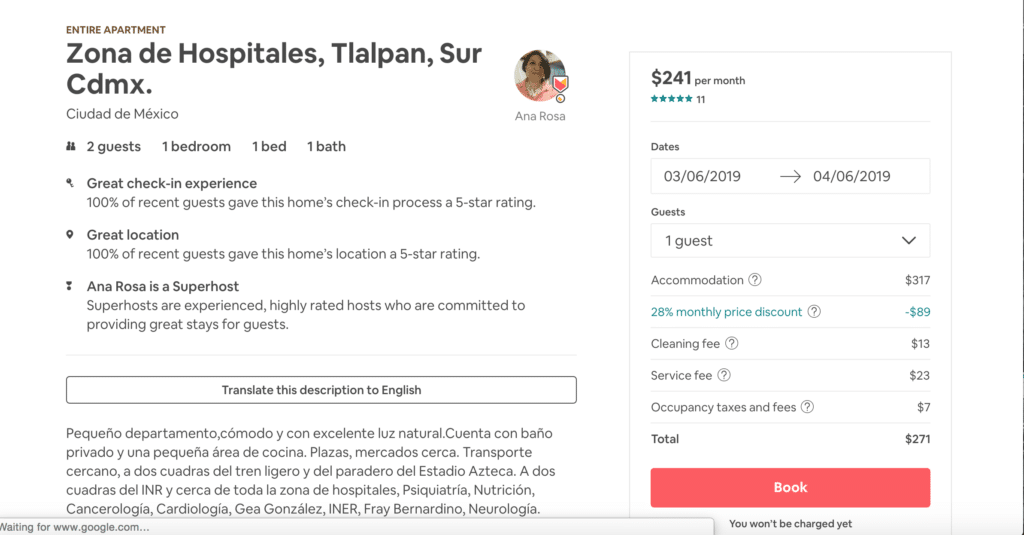 You'll get your own apartment and round trip flights for only $525! Of course, you'll have to spend the leftover money on food, activities, and transit.
But, as an example I hope this demonstrates that it's more than possible to stay somewhere for under $1000/month. Especially so, if you're able to travel with other people and split the costs.
Other than flights and the apartment, you'll have $475 left over to spend. As you can get tacos in Mexico City for under a dollar each, the food part shouldn't be too difficult.
There are also flights this cheap from LA, Orlando, Miami, Houston if this itinerary catches your eye. It'll be even cheaper from San Diego if you fly from Tijuana.
2. 25 Days in Chiang Mai, Thailand from San Francisco ($712 for Flights + Airbnb)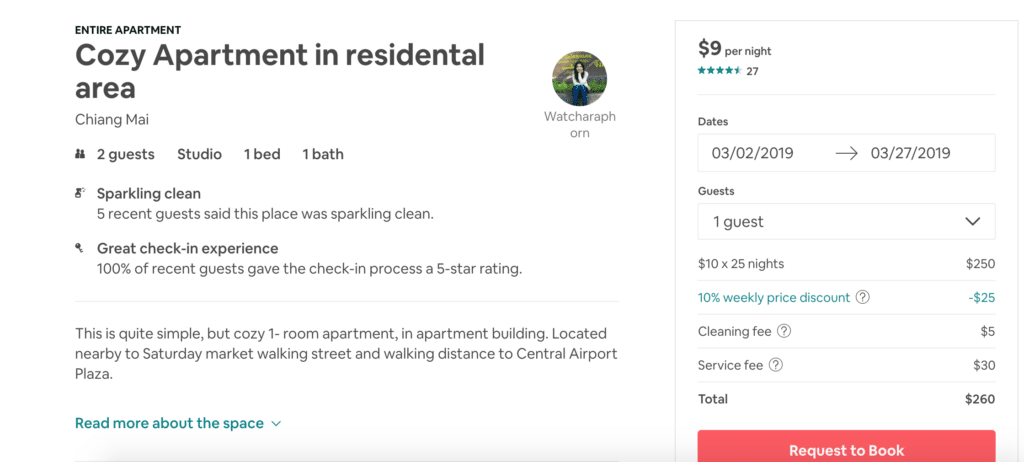 A favorite for budget backpackers and digital nomads, Chiang Mai is the gem of Northern Thailand.
You might be thinking that after the flight and accommodation, you'll have almost no money left. But, Thailand is incredibly cheap and you'll have to try hard to spent that remaining $288.
You can get pad thai at markets for under $1 US and taking a red Songthaew taxi is usually even cheaper.
You can find similarly priced flights to Chiang Mai from LA.
3. 3+ weeks in Colombia from Fort Lauderdale ($422 for Flights + Airbnb)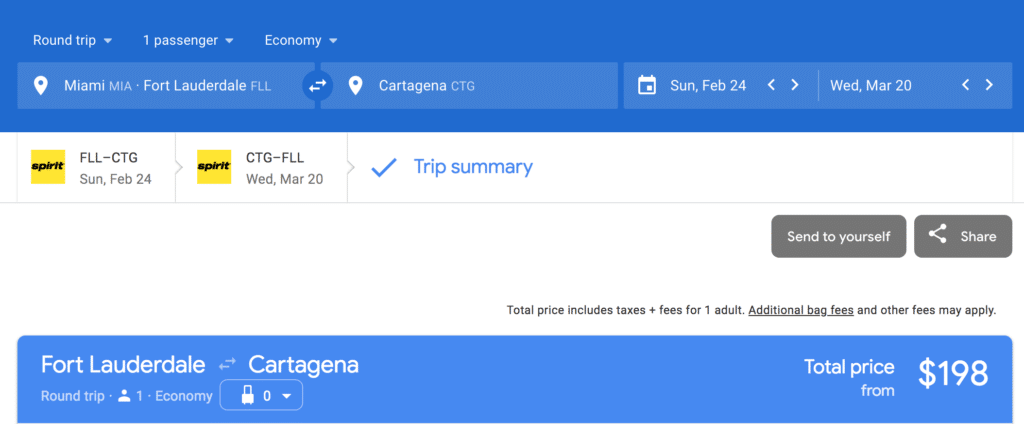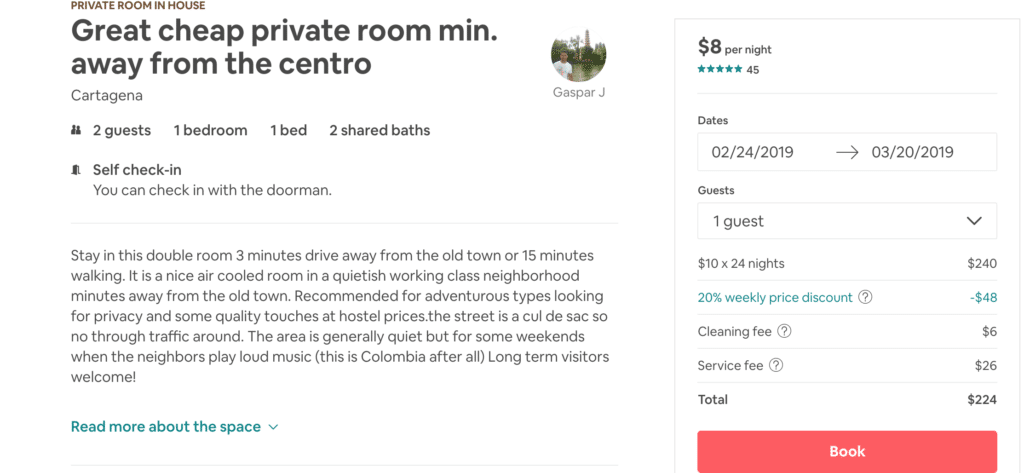 Those flights are seriously cheap, which makes me jealous of people from Miami. A bunch of Caribbean destinations from Miami are similarly cheap, at least as flights are concerned but they have higher costs of living. There should be no problem staying within budget in Cartagena.
A common theme from these Airbnbs is the weekly/monthly price discount. It will, most of the time, be cheaper to stay in one place rather than moving city to city.
You can look at this as depreciating your flight/transportation cost over a longer period of time. A weekend trip is a lot more expensive on a per day basis than a monthlong trip if the flights are the same price.
So, extended stays are a great way to travel cheaply. It's incredible to me that you can travel the world for under $15,000 a year. You wouldn't even have to stay in hostels to stay under budget! A small one bedroom apartment in most major American cities is more expensive.
It's easy to see why more and more people are choosing to travel long term travel and work remotely.
4. Budapest from Washington, D.C. Area with layovers in Iceland ($619 for Flights + Airbnbs)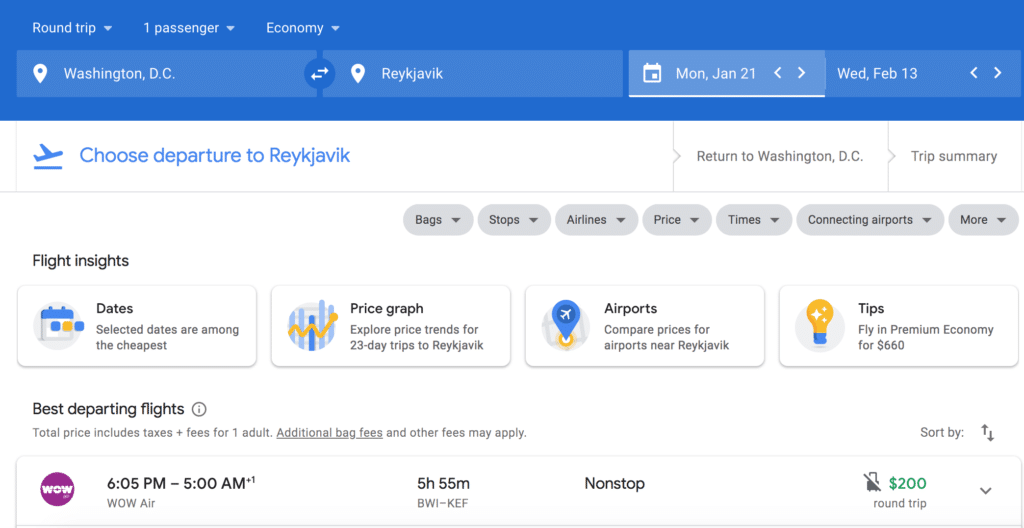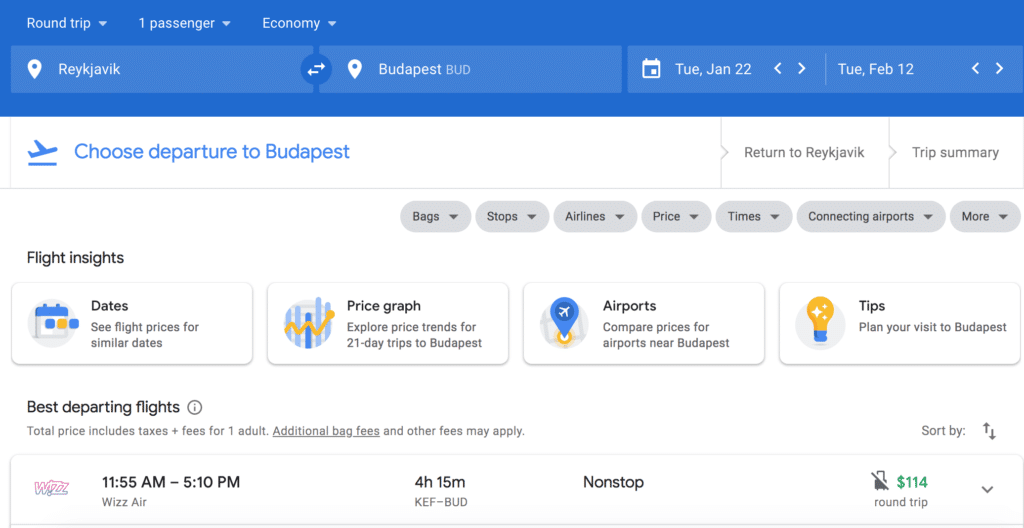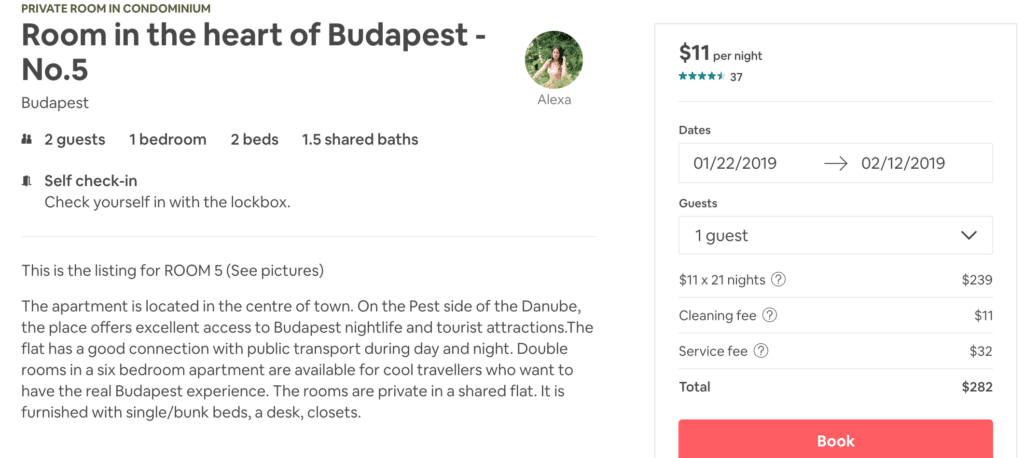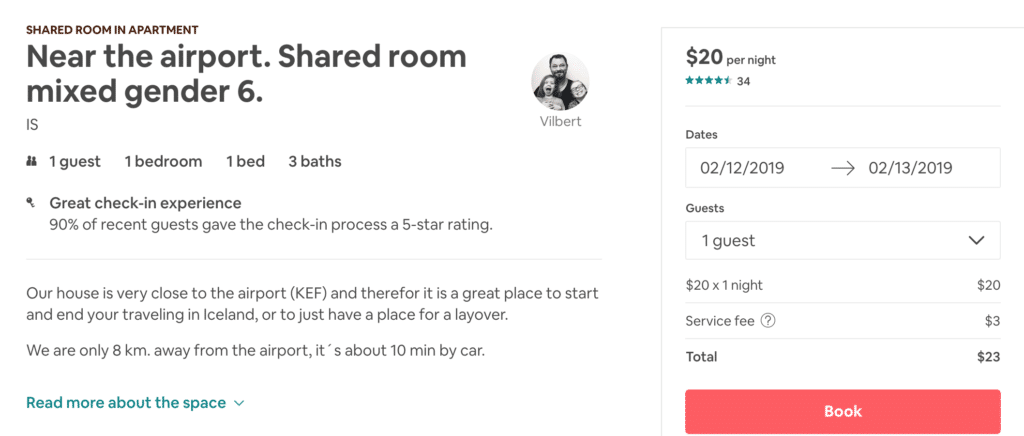 The flights are somewhat dicey, as you're praying for no cancellation or delay to get to Budapest. Regardless, even three weeks in Europe can be done on a pretty small budget.
Obviously three weeks in Iceland would be just as nice, but it is incredibly expensive to stay there. So, those cheap WOWair flights from the US can be used as self-connecting flights to mainland Europe.
If you try to book from Washington, D.C. to Budapest on one round trip reservation, the cheapest flights are $477. So you'd save over $100 by using the WOWair flights as a connection but, again, you'd run the risk of missing the flight to Budapest.
Lots of Possibilities if You're Willing to Look
While these itineraries take a bit of time to find, the savings they provide are worth it. I'd recommend looking on Google Flights and using the explore feature to find suitable locations. The best deals are not going to be found by only having one destination in mind.
If you're flexible with location, date, and time you could get more creative and save a lot of money. You also don't need to live near a major airport to plan itineraries like these if you have the willingness to travel to one.
If you're not a fan of Airbnbs or don't like how close I'm cutting it with the budget, given food and attractions, you could always spend more. These are all examples, and if a certain style of travel suits you then by all means travel the way that is best for you.
I hope this post has made it clear that long term travel can be accessible to the masses. Saving as little as $3/day is enough to have the ability to take a long trip every year!
Note: All flight + Airbnb prices are accurate as of the time of posting. They are subject to change.